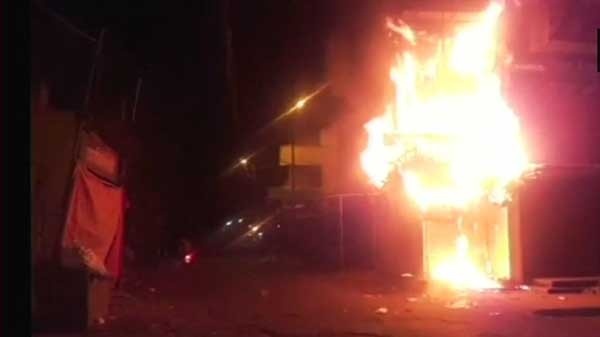 Aurangabad: At least 100 shops were gutted on Saturday morning after the situation turned violent following clashes between two groups over water in Maharashtra's Aurangabad city on Friday night. Reports of one casualty have emerged, it is yet to be confirmed by authorities or law enforcement agencies.
On Friday, clashes ensued between 2 groups after illegal water connection to a 'religious place' was reportedly disconnected. Several parts city witnessed youths from two groups taking to streets and attacking each other with some pelting stones.
Footage of showed mob attacking the streets, setting properties on fire. Yet, another wee hours footage showed police firing rounds and teargas shells.
The violence has left at least 10 policemen injured.
Section 144 of the CrPC was later imposed in Aurangabad city.
Several people took to Twitter to report about the incident