Darkness embraces North Nagpur with non-functioning of streetlights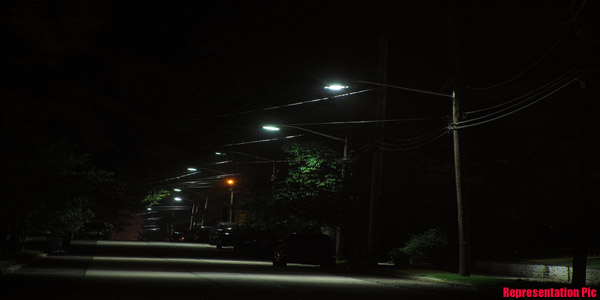 Nagpur News : Nights are becoming even darker for the residents of North Nagpur due to non-functioning of street lights. Nagpur Municipal Corporation (NMC) officials are working to broaden the roads but have turned Nelson's eye towards streetlights, thus, increasing the probability of accidents in the areas.
Street lights near Bairamji Town, Chhaoni Road, Jaripatka Ring Road, Kamptee Road, Jaripatka to Janta Hospital Road, Indora area, Barakholi, Kabristan Road, Nazul Layout, Bezonbagh, Guru Nanak School Road and other adjoining areas remain dark due to non-functioning of streetlights.
Darkness embraces Mehandibagh flyover at night further increasing the concern of commuters. It's becoming a threat for the people working late night to reach home safely. With anti-social elements' activities on rise in these areas, non-functioning of streetlights give a free hand to these elements.
The problems don't end here. Residents of North Nagpur are also facing problems with the garbage lying on the corners of roads and Civic bodies showing no concern to clean up the dirt.
Problems keep surfacing for the residents of Rani Durgawati Roadn and Kamptee Road joining Itwari as the potholes on these roads are left neglected by civic bodies. One of the busiest flyovers, Pachpaoli flyover, gives a bumpy ride to the commuters with increasing number of potholes. Even though there are 60 streetlights on this flyover, but more than half remain off most of the time, leaving the commuters on their own. Though heavy vehicles are not allowed on flyover at night, truck drivers fly in face of traffic cops breaking all the rules.
Social organisaions have demanded NMC officials to fix up the streetlights and roads for the convenience of the residents and neglect any accidents in future.