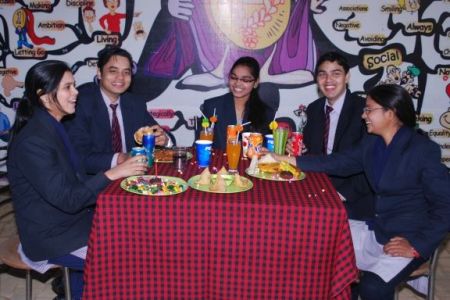 Some go to college for education, some go for the crowds, some go for the boost in their attendance count but EVERYONE goes to college for the canteen. Be it the regular chai or the occasional soft drink doze, canteen visit is a must for every college student. Every story and every conversation is incomplete if not told in the canteen along with a plate of samosa and a cup of chai.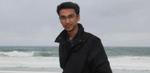 To this, Nishit Doshi, a student of Shri Ramdeobaba College Of Engineering and Management said, "Canteen is a lifeline. If we're hungry between lectures, we run in, eat something and come back to class. It's the place where we hangout most of the time, be it a break or during a bunked lecture. Food compliments a good conversation. Also, everyone right from a 1st year student to a final year student calls the Canteen owner, Anna. It's the trend here."

Pallavi Sharma, a student of Priyadarshini College of Engineeing said, "We were instructed not to go to the canteen in the first year because there were chances that we might get ragged by the seniors. This was a temptation. I stepped into the canteen once and now it has become a habit. It's a place where no one can ask me why am I sitting there or why am I not attending classes. It's a place where I can relax." Not only does the canteen provide to be the relaxation spot besides being the eatery, it also provides to be the 'bird watching' spot for some.

Aashita Dargan, a student of Visvesvaraya National Institute of Technology(VNIT) said, "We descend to the canteen for our daily dose of samosa and chai. Our canteen has the lowest prices in Nagpur. The cheese maggi is a very famous dish. But the best part about our canteen is that it is just beside the Boys' Hostel. We get a good treats for our eyes every day."
A college canteen has also rescued many students from being punished. Being an easy hide-out, students sit and complete pending assignments and journals in the canteen. It caters to every mood of a student and offers itself as the celebration place when the students have nowhere to go between long lectures.

 Mayank Jasore, a student of Raisoni College Of Engineering said, "Every birthday celebration in college is joined in by everyone present in the canteen. It's the place where we can freely sing and shout and play around unlike in classes. Canteen has always been a saviour when I wish to complete my pending assignments. It has saved me a lot of times."
Canteen, if not the most important, but is an integral part of a person's college life. The monotony of the available food options does not bother them. It's the relaxed and fun aura of the place that takes some stress off the students, which they experience during classes. In retrospect, a mention of 'college life' will always bring back memories from their past experiences in the college canteen.
Shivangi Chaturvedi