City BJP accords rousing welcome to Fadnavis for fulfilling Maratha quota promise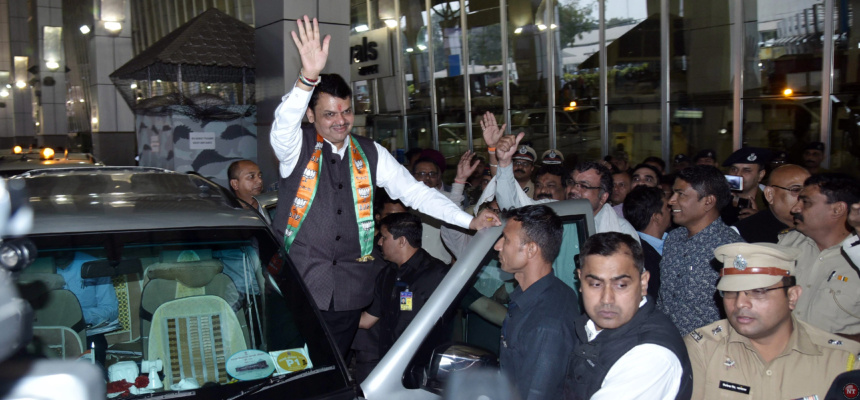 Nagpur: Chief Minister Devendra Fadnavis was on Monday accorded a rousing welcome by hundreds of leaders and activists of Bharatiya Janata Party for fulfilling his promise of Maratha reservation. Fadnavis arrived in city by a flight from Mumbai. As he came out at lounge of Dr Babasaheb Ambedkar International Airport, the BJP leaders and workers went ecstatic and started shouting high-pitched slogans hailing the Chief Minister for fulfilling his promise of proving reservation to Maratha community.
The BJP leaders and workers led by City Unit President Sudhakar Kohle, MLAs Sudhakar Deshmukh, Krishna Khopde, Vikas Kumbhare, Dr Milind Mane, MLCs Prof Anil Sole, Girish Vyas, Ruling Party Leader in NMC Sandeep Joshi, Corporators, party office-bearers Sandip Jadhav, Kishor Palandurkar, Bhojraj Dumbe and many others welcomed Fadnavis at airport.