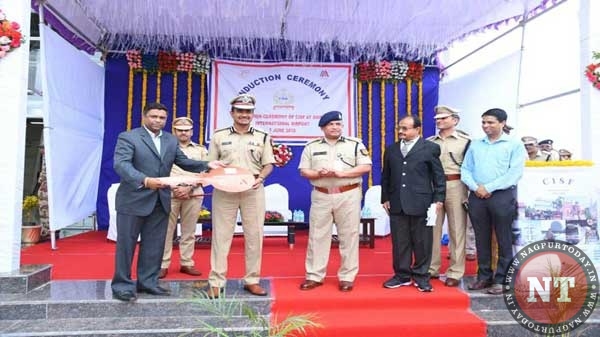 The CISF on Thursday took over the security of Shirdi International Airport, with a sanctioned strength of more than 180 personnel, an official said.The Central Industrial Security Force (CISF) personnel, deputed to guard Shirdi airport, will be led by a Deputy Commandant rank officer. The administrative control of this airport will be under the CISF's Deputy Inspector General, West Zone Airports, Mumbai.
With its induction at Shirdi airport, the CISF now guards 60 out of 98 airports across the country, with a total of 343 units of the paramilitary force deployed for the purpose."In the light of the increased threat perception to the aviation sector across the country, security of Shirdi International Airport is of utmost importance as thousands of pilgrims, foreigners and VVIPs frequently visit Shirdi Sai Baba Temple through this airport," said CISF Assistant Inspector General Hemendra Singh.
The 180 personnel of the CISF will be on various duties such as frisking, anti-hijacking and patrolling.Located at Kakadi village, Shirdi International Airport is around 12 km away from prominent pilgrimage sport of the Shirdi Sai Baba Temple.This airport, spread over 1,300 acres and with one terminal building and a 2,500 metre long runaway, is owned by Maharashtra Airport Development Company and was inaugurated on October 1, 2017.