Nagpur: Nowadays getting a good employer & employee is an onerous & arduous business.
You may see many online & newspaper ads for various job openings, beware before you proceed. Scammers using all the ways to cheat you.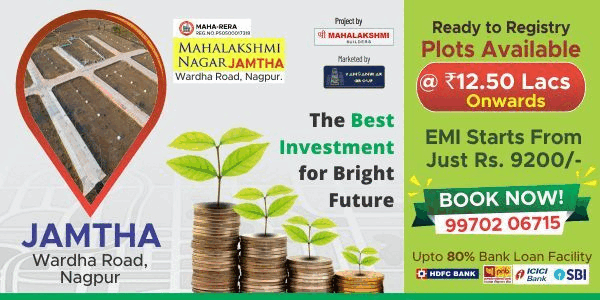 How to get Call for a Interview
If you are a job needy person you shall get registered with only renowned Job Placement Consultants who are having good reviews & tie ups with Companies.
Other you can join many forums like Groups on Facebook, Linkedin, & webportals like naukri.com, timesjob, monster, shine etc. Keep your CV updated daily if you are jobless. Because Recruiter won't reach your profile if your cv is not updated as there are many applicants with same profile, if you update your profile you will reach to the nearest position of listings to the recruiter visit on webportal.
Job Scams
Scammers know that finding a job can be tough. To trick people looking for honest work, scammers advertise where real employers and job placement firms do. They also make upbeat promises about your chances of employment, and virtually most of them ask you to pay them for their services before you get a job. But the promise of a job isn't the same thing as a job. If you have to pay for the promise, it's likely a scam. So don't pay a service fees before you get appointed in a Company referred by a Consultancy. Also take a Receipt of any payments you did to them.
You need to pay to get the job
They may say they've got a job waiting, or guarantee to place you in a job, if you just pay a fee for certification, training materials, or their expenses placing you with a company. But after you pay, the job doesn't materialize. Employers and employment firms shouldn't ask you to pay for the promise of a job.
You need to supply your credit card or bank account information
Don't give out your credit card or bank account information over the phone to a company unless you're familiar with them and have agreed to pay for something. Anyone who has your account information can use it. Many Consultants ask for submitting their Original Documents, Mark sheets, Blank Cheques but it's all unethical & illegal.
Job Placement Services
Many job placement services are legitimate. But others lie about what they'll do for you, promote outdated or fake job openings, or charge up-front fees for services that may not lead to a job. In fact, they might not even return your calls once you pay. Many fake job consultants & mentors promises for guaranteed job but it does not happen.
Back Door Entry
Freshers or some experienced candidates too nowadays demanding "Back Door Entry" as a job. But beware, no MNC select you only on the basis of reference. Everyone have a Recruitment Policy, Selection Process & Step by Step Tests.
They may say, that they have contacts with VP, Director or HR and you shall crack the Interview or direct Joining. But all of them are Fake & in Government Sector it's everywhere coming up with frauds. Don't let your hard earn money to a thief's pocket.
Fake Degrees & Certificate
Many Candidates who failed to complete their education been offered with immediate Distance Learning Education Degrees & Certificate. The one who tells that Degree will be provided within a month or two by paying in cash without exams is a fraud and scam.
These certificates have no values nor for any Government jobs nor in MNCs Private jobs.
Check with the hiring company
If a company or organization is mentioned in an ad or interview, contact that company to find out if the company really is hiring through the service.
Also Know about the Company, Nowadays making a website is a simple thing. Read about the reviews about the Company & employer too.
Get details — in writing
What's the cost, what will you get, and who pays — you or the company that hires you? What happens if the service doesn't find a job for you or any real leads? If they're reluctant to answer your questions, or give confusing answers, you should be reluctant to work with them.
Get a copy of the contract with the placement firm, and read it carefully. A legitimate company will give you time to read the contract and decide, not pressure you into signing then and there.
Know whether it's job placement or job counseling
Executive or career counseling services help people with career directions and decisions. They may offer services like skills identification and self-evaluation, resume preparation, letter writing, and interview techniques, and general information about companies or organizations in a particular location or job field.
But job placement isn't guaranteed. Fees can be as high as thousands of rupees, and you often have to pay first.
Work-at-Home Businesses
Want to be your own boss? Earn thousands of rupees a month from home? Ads promote many different work-at-home jobs and businesses, but often the message is the same: they promise you'll earn a great living from home, even in your spare time.
Don't take their word for it — many of these "jobs" are scams, or don't deliver on the claims they make. So do some research, and learn about common work-at-home scams.
Who to Trust & How?
Every Manpower Consultant is not Fake , but candidates shall have to understand their need beware of the Scammers who are looking for a Short time money by fooling around.
Providing a Job Placement to the needy is the best thing you can do for someone. The Placement service shall be done ethically and efficiently. The Service charges shall be nominal and shall be made after satisfaction of the candidate.
A Consultant shall know that the Candidate is already in need of job; they must be in some financial trouble & may be in some personal nuisance too. One single incident done by a scammer can ruin their time, money & trust.
Before lining up for a Interview a Consultant shall Counsel the candidate and shall let them know about Company & Job Profile. Let them groom well so that they shall understand the need of employer and shall be provided with basic Interview Tactics.
Providing a better path for employment is a need for youth empowerment in our Country.
Request you to ethically support the needy and help them to uplift their career for betterment.
Write us : hr@horizonindia.org
Harshal Ramteke
(Director)
Horizon India Group