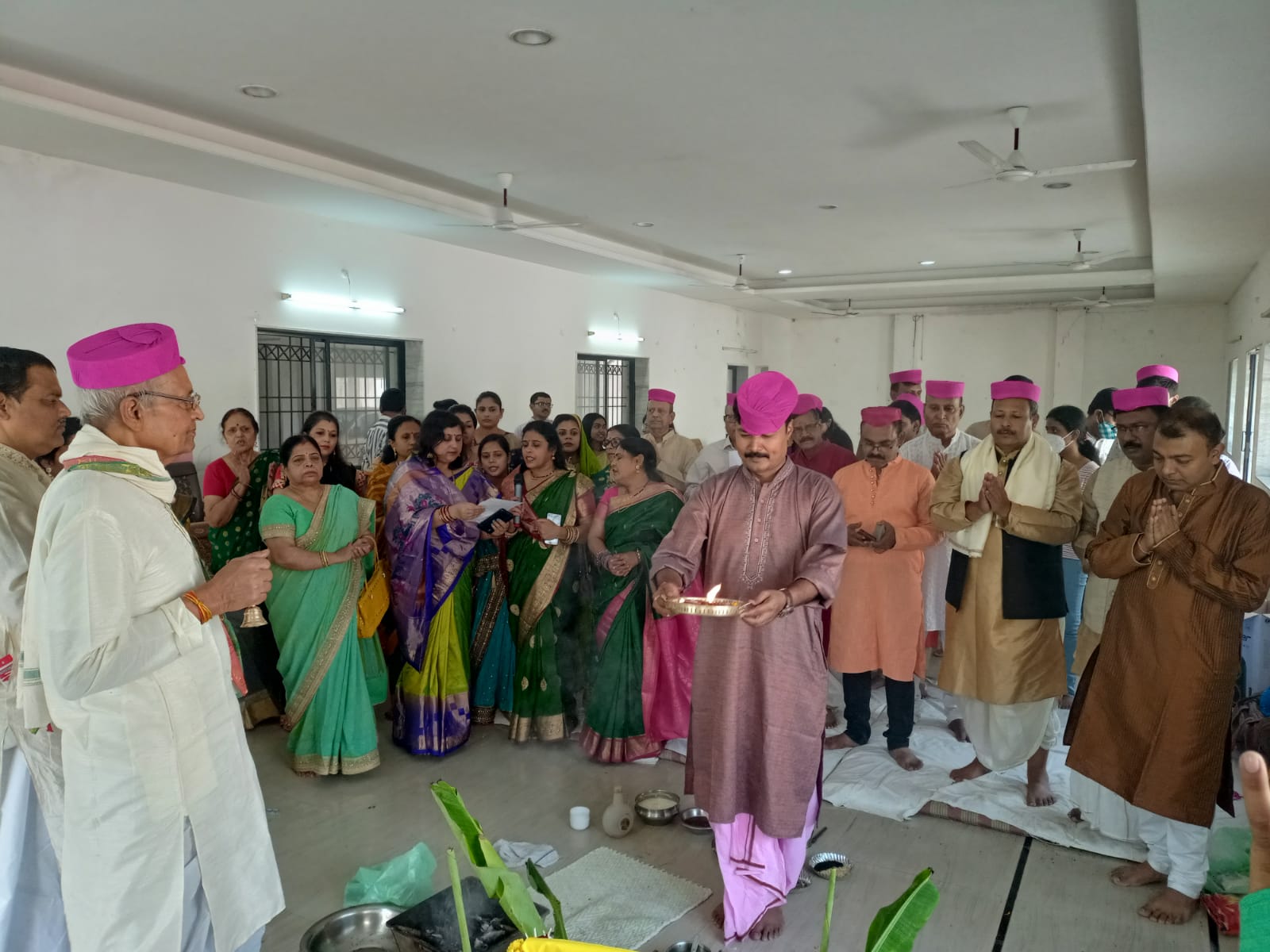 Nagpur: Traditional fervour and gaiety marked the Chitragupta Puja also known as Kalam-Dawat Puja mostly performed by Kayastha samaj.
On Saturday 6 th Nov,2021 Karn Kayasthas from the Mithila living in Nagpur thronged Puja location at the Sri Ram Heights, Friends Colony. The day also coincided with 'Yama Dwitiya', which is widely known as 'Bhai Dooj' festival.
According to Hindu mythology, Lord Chitragupta used to manage and keep track of all "good and bad deeds of men during their lifetime". The Kayasthas are supposedly the decendants of Lord Chitragupta.
A cultural programme was performed by creative children and artistic Ladies devotees. The Puja was performed by Mr Sashi Mohan Das & Mr Rajesh Lal. It was prominently attended by Sri K.K.Sharan, Sri SNL Das, Sri Sumant
Dutt, Dr. Avneesh Anshul Mr Bipin Lal, Mr Saroj Kant Das, Mr Ranjeet Karn, Dr. B.K.mallick, Mr Arun Lal, Mr Pawan Lal, Mr Prafful Kumar Mallick and entire Karn Kayastha society of Nagpur.