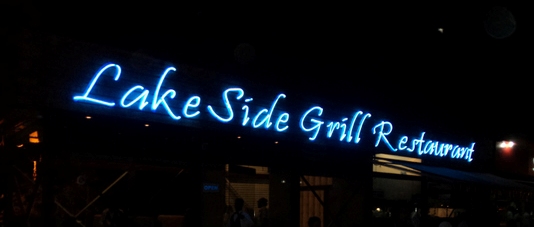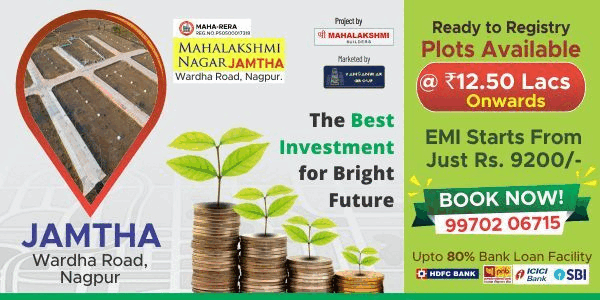 Welcome to the Lakeside Grill, Futala Lake, Nagpur. Thankfully no parking charges were levied. There are 2 entries to this Restaurant. The first one for indoor seating and the other for  outdoor. Indoor looked comfortable but then the AC was on full swing . Since it was raining heavily and we were slightly wet, the 4 of us (friends who had nothing to do that evening) decided to sit outside. Oh the aroma of cheese and fusilli. It really hits you hard.
I sat down on a comfortable garden chair . It was still raining outside, the seating had a fibre roof, thankfully the chairs and tables weren't wet. Rains made the evening a little stuffy but the outside ambience was well equipped with fans to ensure air circulation was at optimum level . We were treated to a three way cooling; a cooler, a standing fan and a wall mounted rotating fan. Looked at the Menu Card. Felt like trying Italian. The Menu card was full of Italian delights. And there was Indian and Chinese too. For soups, I called for a Chicken Sweet Corn and a Chicken Manchow. The sweet corn soup overall was very good. The corn was VERY FRESH. The taste was exceptionally good. The chef knew his job well. Chicken Manchow was good too. All 4 of us appreciated the flavour; hence justified. Despite promoting Italian food, Lakeside grill's Indian and Chinese was also brilliant. No main course as such; we called for Chicken Lasagna.  While the order was being prepared, I took time to look around in detail. The very fact that interiors comprised of Chinese and Indian hanging lanterns along with bamboo sidings with the outside seating being French street Bistro kind park chairs, it goes to prove that u could order for anything from the menu and the place would give you at least a certain feel of the native.
The pricing was fair. It wouldn't burn your pocket. I forgot that food had already come; I was half the way through. The taste was pretty good. Italian well served for the Indian palate. Water was Mineral as we didn't want to take a chance during rains. The packaged sugar coated aniseed (meetha saunf) was good. Pretty hygenic.
Verdict: 9/ 10.
Excellent Food.
Open and Airy Ambience.
Keep going.
Service is pretty Quick.