Nagpur: Last year under the guidance of Energy Minister Chandrashekar Bawankule, Maharashtra Energy Development Agency had announced an important decision in 2017 of Chief Minister Solar Agricultural Transmission which gave great relief to farmers.
In the rural area were the agriculture feeders have been installed at such places through this solar energy scheme electricity will be supplied. In Ralegaon Siddhi of Ahmednagar district and Kolambi in Yavatmal district 2 megwatt projects will be set up. Chief Minister Devendra Fadnavis and Union Minister Nitin Gadkari had performed the bhoomi pujan of Gavahankund project in Warud taluka of Amravati district. In Vidatrbha, Marathwada, Western Maharashtra, South Maharashtra 50 megawatt each project will be set up.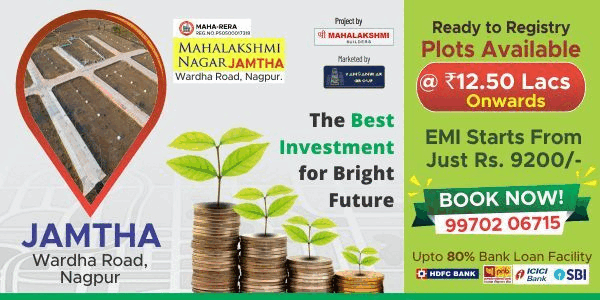 The government announced energy conservation policy on June 22. Under this a target has been set to save 1000 megawatt energy under the energy conservation Act 2001 which has been implemented. Energy Saving Project based ASCO will be encouraged.In school, college, polytechnic and engineering the energy conservation subject will be include in the syllabus.
The commerical buildings whose electrical connection's weight is 100 kilowatt and demand is for more than 120 KV, such building will have to construct building compulsorily according to the code of energy conservation building. Maharashtra Energy Development Agency office will be divide in 10 divisional offices.
Last year 1207.3 Megawatt's 28 Wind power generation projects were started. Similarly in 2017-18 on 9 December 2017 6.3 megawatt's 2 wind power generation project were started.
Out of the 100 megawatt capacity 31.5 megawatt project has been immediately given sanctioned under the Transmissionless solar electricity set plan. In the State in October 2017 end 683.45 megawatt capacity transmission attached solar energy project were set up under government's non-conventional energy policy. In October last under the same policy of government 398.2 megawatt transmission attached solar energy project were set up.
Maharashtra Energy Development Agency has got the State-level
honour as best agency for the fourth time. This award was given to the agency by Union Energy Minister. Similarly, Maharashtra Energy Development Agency received National level award for special performance in Energy Conservation at the hands of President of India Ramnath Kovind at New Delhi.