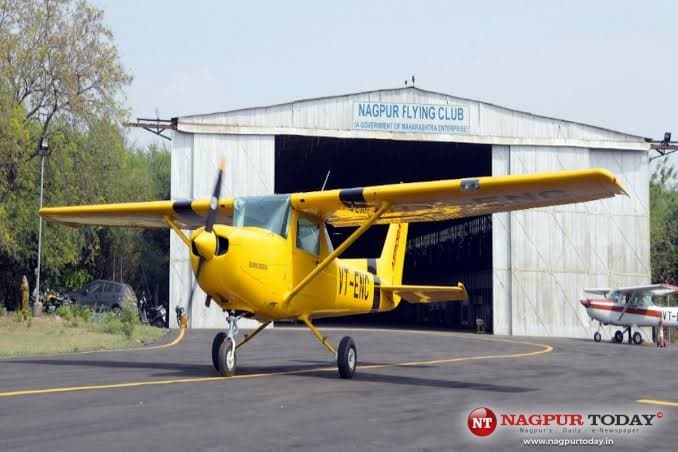 Nagpur: Good news: The Directorate General of Civil Aviation (DGCA) has provided wings to the Nagpur Flying Club (NFC) by approving Flying Training Operation (FTO) to the Club.
In a letter, signed by Arvind Sardana, Joint Director General, said that in accordance with Regulations and Procedures by the Director General of Civil Aviation, approval was granted to Nagpur Flying Club for conducting specified flying training courses with main base operations at Hangar No. 1, Dr Babasaheb Ambedkar International Airport, Sonegaon Aerodrome, Nagpur. All the operations would be conducted in accordance with the approved Training and Procedure Manual, the letter, dated November 16, said.
nagpur flying club FTO certificate
The Nagpur Flying Club can fly Cessna 152 (Registration No. VT-EUK), Cessna (Registration No. VT-ENC), Cessna 152(Registration No. VT-EUL) and Cessna 172R (Registration No. VT-ACQ) aircraft for conducting flying training courses.
The NFC was founded in 1947. It rose to prominence and imparted flying training to several aspiring pilots. Considering the career opportunities opening up in the aviation sector, Maharashtra Government registered Nagpur Flying Club Pvt Ltd as a Government-owned company on December 21, 2016.