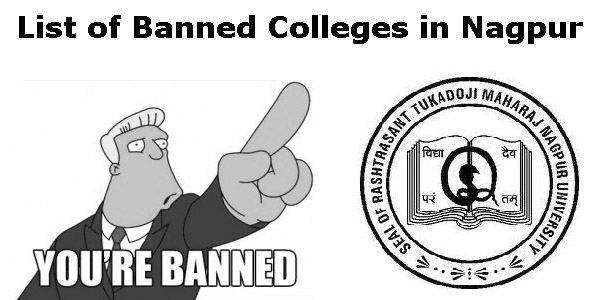 Nagpur: RASHTRASANT Tukadoji Maharaj Nagpur University has freezed admissions to first year of various courses in 39 colleges affiliated to it. The university has appealed the students not to seek admission in these colleges for the listed courses. The admissions have been stopped on the ground that there is no regular teacher for those courses. Majority of the courses were being run with the help of temporary teachers, as there was no grant for these courses.
The notification freezing admissions was issued by the university on Saturday and include several reputed colleges including:
LAD and SRP,
Dhanwate National College,
SFS College,
C P and Berar,
R S Mundle Dharampeth Arts & Commerce College;
Smt Binzani Mahavidayala;
MSS Institute of Social Work;
Madhukar Wasnik PWS College;
Santaji Mahavidyalaya;
Annasaheb Gundewar College,
Priyadarshini Lokmanya Tilak College of Management Studies;
Central India Institute of Mass Communication;
Dr Ambedkar Institute of Management Studies,Deekshabhoomi, etc.

Several reputed colleges from other districts have also faced brunt of the university authorities, including J B Science College, Wardha; New Arts, Commerce and Science College, Wardha; Manoharbhai Patel College, Sakoli, in Bhandara district; Dhote Bandhu Mahavidyalaya, Gondia.

The action, although is considered strict one by the university, it has also raised eyebrows of academicians who have been managing these colleges for several decades. Earlier, the university had withdrawn affiliation of 98 colleges for failing to apply for it; 29 colleges for not finalising Local Enquiry Committee and freezed admissions at 82 colleges for lack of teaching and non-teaching staff.

The university has not been able to process applications seeking permission for recruitment for over one year, the action by the university authorities has surprised many. The university itself has not been able to appoint teachers for its departments and conducted colleges.

At a stroke admission to 12 courses at Dhanwate National College, ten at C P and Berar; 13 at Arts and Commerce College, Pulgaon, Wardha; 32 at New Arts, Commerce and Science College, Wardha have been closed.

The college managements find themselves helpless, as the recruitment has been banned by the Government.

The students who have passed Std XII examination, may face difficulty in getting admission for degree courses, because of the university's action. A large number of engineering and management colleges have also opted to close down, for want of adequate number of students.