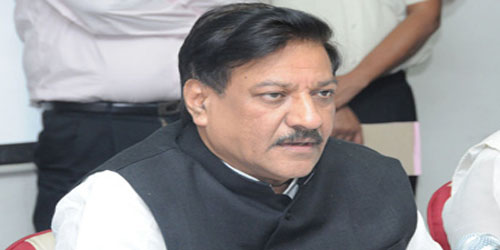 Nagpur News : chief minister Prithviraj Chavan said that it is the elected representatives who would have to take the initiative and decide on the pending irrigation projects.
It was prerogative of the elected representatives or local MLAs to sit across the table and decide on completing pending irrigation project. If they are unable to do so, the Chief Minister can intervene, Chavan said.Many projects are launched keeping in mind demands and sentiments of the local people. Delay in release of funds causes uncertainty and this should not happen, he said.
Whenever Central fund comes, whether for Vidarbha, Marathwda or western Maharashtra, one has to take quick decision on their disbursal, the Chief Minister said.
Funds estimated to be around Rs. 2,400 crore may soon be coming for Vidarbha, Chavan said.
Talking about Gosikhurd irrigation project in Bhandara district, Chavan said the government has released Rs. 1,300 crore as part of rehabilitation package.
On the issue of controversy over increase in irrigation potential by a mere 0.1 per cent over the last 10 years, as reflected in the Economic Survey report of 2009-10, Chavan said the figure may not be correct.