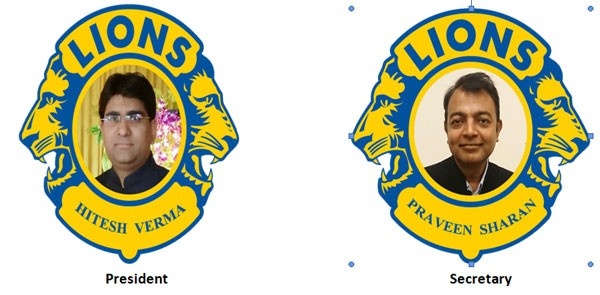 Nagpur: The charter members of newly formed Lions Club of Nagpur Victory were installed into Lions Club fraternity on Sunday,29th July 2018 at in presence of distinguished dignitaries of the Lions Club International.
The team of young, enthusiastic and enervated twenty two charter members were inducted by the Vice District Governor-II MJF Ln. Adv Sandeep Khandelwal. The team of charter members led by their able Charter President Adv Hitesh N. Verma and Charter Secretary Praveen Sharan were sworn in for Lionism by the Installation Officer for the occasion District Governor MJF Ln. Sunil Vora.
This club endeavors to work for the betterment of the society with zealand commitment and in that respect have already undertaken various projects which was recognized and highly praised by the Chief Guest of the ceremony Past Multiple Council Chairperson MJF Ln. Raje Mudhoji Bhonsle.
The key note speaker for the occasion and Past District Governor MJF Ln.Vinod Verma remarked that the Twenty Two member charter team of Lions Club of Nagpur Victory have well qualified, experienced, socially active , and business experts having capability to do wonders in the field of Social, Health, Education and Environment related projects.
The Installation ceremony was honoured by its Guest of Honour MJF.Ln. Jeevan Chandraji Nirwan. The ceremony was blessed by the presence of Cabinet Secretary MJF Ln. Bharat Bhalgat, Region Chairperson MJF Ln. Pravin Bhalla, Zone Chairperson Ln. Girish Sharma, Extension Chairperson MJF. Ln. Kumkum Nikhilesh Verma. Various Past District Governors, Cabinet Officers and members of various Clubs from Nagpur, Bhandara, Tumsar were present gracing the occasion.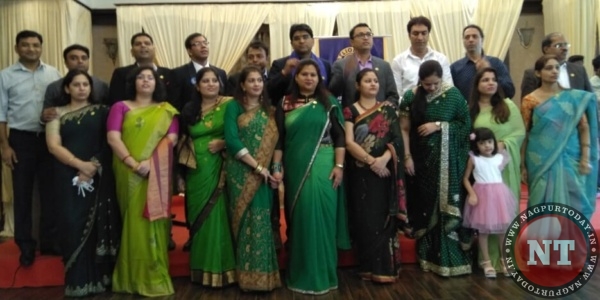 Keeping with the theme of the ceremony "Lets go green to get our globe clean" each of the visiting dignitary was presented with a flower sapling pot. The beautiful paintings by creativity chairperson of the Club member Lion Komal Sukhadia that brought life to the walls of the ceremony hall walls was based on green & clean environment.
The club was sponsored by Lions Club of Nagpur Vision and Co-Sponsored by Lions Club of Bhandara Brass City.
Team of Lions Club Nagpur Victory are :
Ln. Adv. Hitesh N. Verma & Ln. Harshita Verma,
Ln. Praveen & Ln. Stuti Sharan,
Ln. Nitin & Ln. Sonal Sarda
Ln. Satish & Ln. Sangeeta Srivastava,
Ln. Aniket & Ln. Shraddha Jha,
Ln. Rupesh & Ln. Shakti Sharma,
Ln. Gopal & Ln. Gul Sharma,
Ln. Rahul & Ln. Dr. Priti Jaiswal,
Ln. Mehul & Ln. Komal Sukhadia,
Ln. Suresh & Ln. Hanisha Sharma
Ln. Bharatraj & Ln. Gagandeep Kaur Oberoi
Ln. Neeraj & Ln.Jyoti Lakhotia