Charmed … or cursed lives of Bollywood divas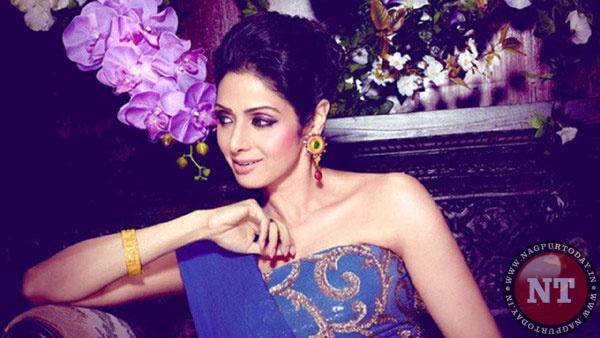 Remember that fairy tale we heard in our childhood? The story of Sleeping Beauty? When she was born to the King and Queen after many years of marriage they doted on her. At the feast of celebration, they invited 12 fairies to bless her but left out the 13th since they did not have a golden plate for her. Each fairy came and blessed her with beauty, riches, a kind heart etc. till the uninvited 13th wicked fairy turned up and showered a curse on the baby " when she becomes 15, she will prick her finger on a spindle and fall down dead!" (The good fairies could not overturn this so they amended it to, she will sleep for 100 years and wake up when a Prince kisses her. So, the Sleeping Beauty.)
After the sad and sudden demise of Sridevi, we wonder if our Film divas are similarly cursed too?
When they are born, their very beauty becomes their curse… from the iconic Jayalalitha who achieved more fame and success than any star before- or after her, to Hema Malini, Rekha, Neetu Singh and Sarika…many of them are thrown into the fancy world of glamour of the film industry to eke a living – for the entire family – as soon as they can talk and walk. Sridevi became a 'child star' at just 4! Much later they discover it is a false world as well, where they will be cursed with the prick of the spindle sooner or later.
It is as if these ethereal beauties are cursed to live only for others, eternally…for a 100 years or as long as they live. They have to look good: not a hair should be out of place, not a blemish or a wrinkle on their face, and not an ounce of extra fat anywhere.
They earn lavishly, but cannot enjoy lavish food, or the luxury of a holiday. At least not when they are young and successful and have their date calendar full. Not a romantic 'date' as in the lingo of a teenager, but dates with their Director-Producers, ( on the screen and off it too).
But the greatest curse they suffer from is not being loved by the very people who have brought them into the world – their parents. For these people their beautiful daughters are nothing less than cash cows to be milked for all they are worth, as long as possible.
No wonder then that they seek love, and acceptance, from the people who surround them at the gated studios; their costars, directors and producers. It is not really out of the wickedness of their hearts that most leading ladies end up marrying much married men, but because they have no choice! Even 'strong and independent' kind of ladies – least ways those were the roles they essayed- like Shabana Azmi and Smita Patil fell into this trap. Shabana with Javed Akhtar, who was supposed to be 'happily married' to Honey Irani, and Smita with Raj Babbar who was married to stage actor Nadira.
On the morning that Smita fell ill and was rushed to the hospital, never to recover, it is said she had a spell of crying, saying 'sorry' to her mother again and again, for having disappointed her and let her down. (Smita died at a very young age, hardly a month after delivering her first baby. THAT had been a real shock for the nation…)
This doomed love of the heroine and the director was most sensitively shown in Guru Dutt's Kagaz ke phool.
"Jayenge kahan, soojhta nahi,
Chal pade magar, rasta nahi…
Kya talash hai, kuch pata nahi,
Bun rahe hai din, khwab dum badam…"
That is the life of these 'mermaids'. Neither of the sea, nor of the land. Neither fish, nor woman.
They live to entertain us, fueling the fantasies of many a nubile lad, and often die unsung and unmourned.
Recollect Meena Kumari? She died of abuse of alcohol at the age of just 38; though in her films it appears that she lived to be a 100! There's a story that when she was born, her father first abandoned her at the gate of an orphanage. When, on second thought, he went to retrieve her, he found her small body was full of crawling ants. And when she died, no one was ready to claim her body for some time…neither her estranged husband, nor her brothers. She was indeed the Tragedy Queen… in reel life, "na jao sainya chuda ke baiya, kasam tumhari mai ro padoongi"…and real.
These were some of the most poignant lines penned by her ( she was gifted poetess too!)
Zindagi Yeh Hai

Subh se sha'm talak
Doosro'n ke liye kuch karna hai
Jisme'n khud apna koi naksh nahin
Rang us paikare-tasweer hi mein bharna hai
Zindagi kya hai, kabhi sochne lagta hai yeh zehan
Aur phir rooh pe cha jate hain
Dard ke saye, udasi ka dhuan, dukh ki ghata
Dil mein rah-rah ke khayal a'ta hai
Zindagi yeh hai to phir maut kise kahte hain ?
( What is life, the mind sometimes wonders
And then the soul
Is overcast by shadows of grief
The smoke of despondency
Clouds of agony.
My heart wonders incessantly
If this is life, what is it that they call death?
Love was a dream
Ask not about the fate of this dream
Ask not about the punishment I received for the crime of loyalty.)
From Meena, to Madhubala, Nargis to Nutan ( who passed away at only 41) Rekha to Sridevi to present day Kangana Ranaut… did Meena Kumari pen for them all?
… Sunita Mudliyar EX-Editor