Nagpur: The prevailing heat wave conditions engulfing entire Vidarbha region reached critical high on Friday when Chandrapur became the hottest city not only in the country but also turned the 4th hottest city in the world. Chandrapur recorded 47.3 degree Celsius on Friday. Neighbouring Bramhapuri at 46.7 degrees Celsius followed at second spot. An international website 'El Dorado Weather' has ranked Chandrapur and Bramhapuri as the world's fourth and fifth hottest cities for the day. At 47.8 degrees Celsius, Shalatin (Egypt) was the hottest city in the world. It was followed by Jacobabad and Nawabshah in Pakistan at 47.5 degrees Celsius.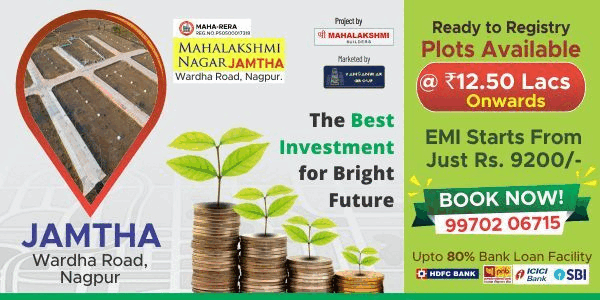 Nagpur recorded 44.5 degrees Celsius. The highest of the season so far has been 45.6 degrees Celsius a few days ago.
According to officials of the Regional Meteorological Centre (RMC), Chandrapur also saw the highest maximum temperature of this season. Many districts in the region also recorded their season's highest maximum temperature on Friday.
"All cities except Amravati, Nagpur, Buldhana and Wardha have recorded highest maximum temperatures of the season," said AD Tathe, director of RMC, Nagpur.
Of the six Indian cities that are among the world's top 15 hottest list, three are from Vidarbha. After Chandrapur and Bramhapuri, Akola with a maximum temperature of 45.6 degree Celsius was the world's 13th most-hottest city.
Other Indian cities which were among the world's hottest were Khargone at No. 10 with 46 degrees Celsius, Bundi at no. 14 with 45.6 degrees Celsius and Ganganagar at no. 15th with 45.5 degrees Celsius.
The all-time high maximum temperature of Nagpur is 47.9 degree Celsius which was recorded in May 2013. Prior to this, the earlier record was of 47.8 degree Celsius which was recorded in 1954.
The maximum temperature on Friday at Amravati, Buldhana, Wardha, Yavatmal, Gadchiroli, Gondia and Washim was 44, 42.2, 45.5, 45, 43.4, 43.2, 43.2 degrees Celsius, respectively.
Met officials have predicted high temperatures till Sunday. "After that, western parts of Vidarbha might get some relief," said Tathe.