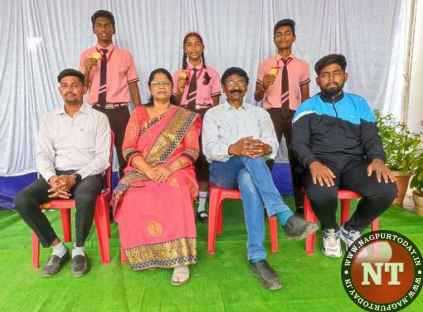 Chandrapur: In the District-level School Wrestling Competition, organised by Directorate of Sports and Youth Services Maharashtra, Pune, the students of Chandrapur's St Francis TSK School excelled by bagging gold medals in various categories. The school is run by Maria Welfare Society, Chandrapur.
In the Under-14 category, Anjali Ganesh Bhalerao and Nikhil Kaptan Singh won gold medals while Om Nitin Chandekar clinched gold medal in Under-17 category. The school Principal Mercy Francis Kumar congratulated the students for bringing laurels to the school.
Coaches Dharmashil Katkar, Ikhlakh Rasool Pathan provided valuable guidance to the winning students.