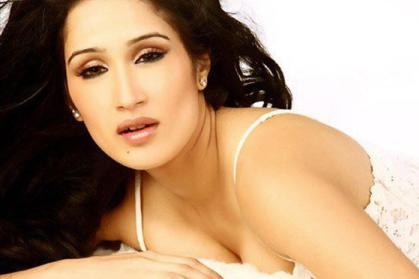 Well do you remember SRK's Chak De!! A film based on Indian women hockey team and the team had this very gorgeous looking Punjabi Kudi straight from Chandigarh Preeti sabarwal urf Sagarika Ghatge who is very angry nowadays .Oops!!!!
This time she hits hard, not by a hockey stick but filed court case. Sagarika recently filed a case against a real estate company who have been using her pictures for hoardings and ads after her contract with them expired
The actress had signed a contract with the company for two years (2010-11). But she was shocked to see her snapshots in the ads on the front page of leading newspapers.
Says a source, `Her contract expired in mid-2011. She tried settling the matter amicably but since there was no response from their side, she had to file a case. `
Sagarika says, `Yes, a case has been filed but since I am not in Mumbai, my manager is taking care of the issue. The company is still using my pictures even after my contract with them has expired.
Well I guess Sagarika believes in the lines of "Something is better than nothing".
Sagarika Chak De!!!
Yash Raj Trivedi