Cervical Cancer Detection Camp held at part of Women's Day Celebration at Air Force Station,Sonegaon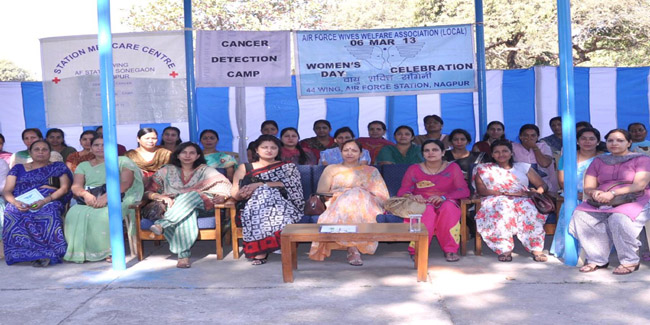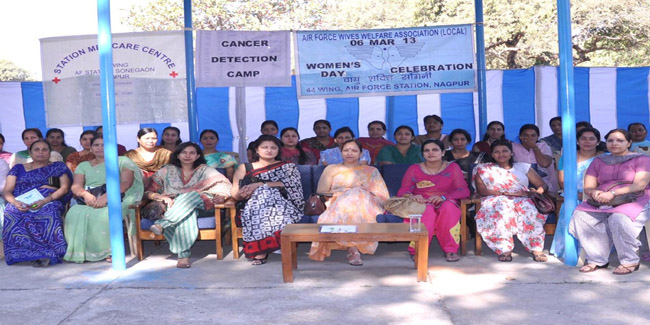 Nagpur News: As part of "Women's Day Celebration', a 'Cervical Cancer Detection Camp' was organized at Air Force Station, Sonegaon  on 06 Mar 13 under the aegis of Air Force Wives Welfare Association (AFWWA) Local and Station Medicare Centre. The camp was inaugurated by Mrs. Neeta Gosewade, President AFWWA (L). A medical team from Matrusewa Sangh Hospital, Nagpur led by Dr. (Mrs.) Anjali Dhote and Dr. Shivani Kadav, Gynaecologists was received by Squadron Leader AK Yadav, Senior Medical Officer of the station, who coordinated all activities of the event. In his opening address, Squadron Leader Yadav explained about the harmful effects of 'Cervical Cancer' and sensitized all the sanginis about symptoms and early diagnosis of the said disease.
Air Commodore SW Gosewade VM, Air Officer Commanding Air Force Station, Sonegaon appreciated the efforts put in by the AFWWA (Local) and Station Medicare Centre for organizing the camp.