Centre sanctions Rs 491 cr for city's sewerage system; Kamalnath writes to Muttemwar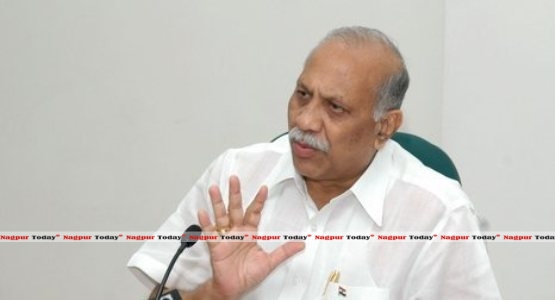 Nagpur News.
In a move to bring another set of development to Nagpur,  the Ministry of Urban Development at the Centre has sanctioned Rs 491 crore for developing the sewerage system for North Sewerage Zone in Nagpur Municipal Corporation (NMC) under Jawaharlal Nehru National Rural Urban Mission (JNNURM). Giving nod to the constant efforts made by Nagpur MP Vilas Muttemwar in this direction, Union Urban Development Minister Kamalnath has sent a letter of approval to Muttemwar on February 28.
In his letter, Kamalnath has also mentioned that the department of expenditure in the Ministry of Finance has been requested to take further action to release the funds to the State Government.
Talking to Nagpur Today, Muttemwar said that with the implementation of new project, the sewerage network can be expanded to prevent further loss of environment. This project will have significant positive impact on overall improvement in quality of life of Nagpurians., he added.
Muttemwar informed now the farmers would also get clean water for their multiple uses from Gosikhurd dam.
Nagpur City Congress President Vikas Thakre has appreciated the efforts of Muttemwar in this regard and also sent out message loud and clear that BJP was  trying to seize credit for this project which is the result of sole initiative by Muttemwar.
Thakre informed that Kamalnath had dispatched the letter to Muttemwar which clearly shows that the project was the brainchild of Muttemwar. Secondly, NMC Commissioner Shyam Wardhane, NIT Chairman Praveen Darade and NMC Project Officer Prakash Urade have separately wrote letters to Muttemwar, extending their thanks for getting the project approved, he added.
Thakre stated neither BJP's former President Nitin Gadkari nor Mayor Anil Sole has any role in this project.
On February 21 this year, Muttemwar dispatched a letter to Kamalnath  in which he underlined the fact that polluted water from Nag river was being flowed into Gosikhurd Project, a dam near Nagpur and eventually polluting the water body and posing threat to environment. He also indicated that there is only one Sewerage Treatment Plant at Bhandewadi having 100 MLD capacity whereas the present sewerage generation in the city is about 339.53 MLD. Even the STP at Bhandewadi caters to the sewage collected from central sewerage zones only, while rest of the sewage from central zone and  two  other zones is let out in natural drains that pollute the water bodies and environment to high degree.
In his letter, Muttemwar also mentioned about public interest litigation (PIL 38/2010) filed in this regard by Dharmik Foundation and others in Nagpur bench of Bombay High Court. The petition highlighted the pollution levels due to polluted water being flowed from Nag river into Gosikhurd dam.