In the popular parlance, both Nitish Kumar and Narendra Modi, the leading faces of Mahagathbandhan and NDA in Bihar election, are known to pursue development centric electoral campaigns quite successfully by making identity issues subservient to developmental agenda. Apparently, the electoral campaigns in the present Bihar Assembly election may appear to confirm the same trend as issues like special package and special status to the state as well as developmental claims are being prioritised by both the political alliances.
However, a close observation of the ongoing electoral processes in Bihar would unambiguously expose the façade of development claimed by all the political parties as well as the electorates.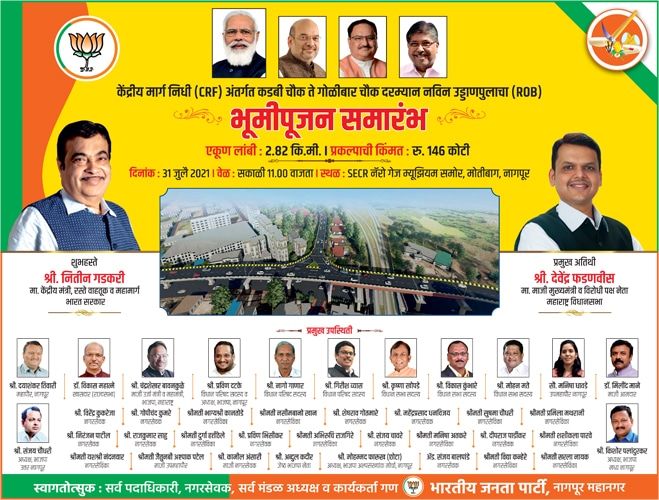 PLAYING THE CASTE CARD
No sooner had the political temperature in the election bound state risen than caste centric mobilization emerged as the most preferred electoral strategy by leading political alliances in a two-stage process.
Firstly, the political alliances weaved by the two major claimants, BJP and JD (U), were primarily driven by caste arithmetic. Nitish Kumar led J.D (U) entered into electoral alliance with its bête noire Laloo Prasad Yadav led RJD and Congress to recreate a Mandal era type fault line with the aim of mobilizing low caste and Muslim electorates in its favour and thereby projecting the contest between BJP and Mahagathbandhan as the contest between upper castes and the rest.
BJP, which was already in alliance with LJP and RLSP led by Dalit leader Ram Vilas Paswan and OBC leader Upendra Kushvaha respectively, was wary of such a scenario and consequently roped in Mahadalit leader Jitan Ram Manjhi who had personal grudge against Nitish Kumar for being unceremoniously removed from the post of Chief Minister. Thereby, BJP intended not only to shun its pro-upper caste image but also to dent into the low caste support base of Mahagathbandhan.
Secondly, once the major political alliances, NDA and Mahagathbandhan, were formalised, the prominent leaders from both the camps laid bare their caste centric electoral campaigns.
The refusal of Modi government to make public caste census data concerning socio-economic status of OBCs came handy to Nitish Kumar and Laloo Prasad Yadav made it a political issue by attempting to paint BJP as anti-OBC. Not to be left behind, NDA ally and Dalit leader Ram Vilas Paswan attacked Laloo-Nitish duo by calling for the need to have an alliance of upper castes, extremely backward castes and Dalits against the dominant OBC castes like Yadav and Kurmi.
On part of Mahagathbandhan, there has not been a single public meeting wherein Laloo Prasad Yadav did not make a direct appeal to his own caste Yadav as well as other low castes. Apart from naming and attacking the upper castes he went on to declare the ensuing election would be a fight between the 'Forward castes' and 'Backward castes'. Similarly, Nitish Kumar has been talking less about development and more about identitarian issues like Bihari pride, caste background of BJP's speculated C.M candidate and reservation.
Similarly, in a striking mirror image BJP and other NDA allies resorted to caste centric appeal. In his first major rally at Muzaffarpur in July, Prime Minister Modi begun his speech by appealing to Yaduvanshi's (Yadav electorates) to come out of the clutches of Laloo Prasad Yadav. Ram Vilas Paswan went to the extent of claiming that Mandal discourse has not benefitted the Dalits as they were already the beneficiary of reservation policy. Mahadalit leader Jitan Ram Manjhi made vitriolic statements against dominant OBCs and their alleged anti-Dalit mind-set. Also, senior BJP leader Giriraj Singh claimed that the BJP C.M nominee would be an OBC or EBC rather than upper caste.
Thus, the present Bihar Assembly election has witnessed caste being catapulted to the centre of mobilizational strategy and developmental issues being relegated to the margins.
VOTING YOUR CASTE
While political parties are busy appealing the castes, the various strata of electorates are responding along the similar lines. Majority of the electorates hailing from different castes and communities would respond by claiming to make their electoral choice on the parameter of development & deliverance but who and which party they consider as a better harbinger of development would be determined by the electoral alliances that the senior leaders, hailing from their respective castes, have made.
Therefore, Dalits and Mahadalits, despite being the prime beneficiaries of welfare measures of Nitish Kumar government, are decisively tilted towards BJP this time as Ram Vilas Paswan and Jitan Ram Manjhi, senior Dalit and Mahadalit leaders, are aligned with the saffron party. Interestingly, the reasoning that they invoke in justification of their electoral choices are strikingly selective when despite being the poorest section they reject price rise as a momentary issue and blame nature rather than the central government for the same.
Similarly, there is a complete consolidation of upper castes behind BJP which they justify in the name of, choosing development over 'Jungle Raj' or due to economic advantage of having governments of the same party at centre and the state. To them, while Laloo Prasad Yadav is still a symbol of all the evils, the developmental records of Nitish Kumar has been possible due to his alliance with BJP.
Among OBC castes, Yadavs and Kurmis are predominantly rallying behind Mahagathbandhan again for the apparent reason that Nitish Kumar has brought unparalleled development which makes him indispensable for the state. It doesn't need an explanation that the real reason for their electoral preference towards Mahagathbandhan is primarily on account of caste considerations as till recently, i.e., before the electoral alliance between Nitish Kumar and Laloo Prasad Yadav, majority of Yadavs were not very fond of Nitish Kumar developmental records.
Confirming the same trend, Banias and Kushvahas/Koeris, the two better off OBC castes in Bihar are inclined towards BJP; one due to the old image of BJP being a pro-business caste party and other due to the political alliance of their senior caste leader Upendra Kushvaha with BJP. Likewise, in spite of citing Nitish Kumar's developmental track record, Muslims are consolidated in favour of Mahagathbandhan on account of their preference for avowed secular parties.
Interestingly, the Extremely Backward Castes (EBCs) have emerged as the undecided electorates as unlike Yadavs, Kurmis, Kaushvahas, Dalits and Mahadalits, they don't have many senior political leaders hailing from their respective castes whose political position would have helped them make clear electoral choices. Therefore, they are into a state of constant dilemma on account of their fondness for Nitish Kumar but fear of Laloo Prasad Yadav, eagerness to flirt with BJP but anxiety due to its pro-rich image. It seems that they would go by the dominant trend in their localities and end up voting in a mixed manner.
SUMMING UP
Thus, the cliché that in India voters do not cast their vote but vote their caste happens to be true in the case of upcoming Bihar Assembly election. It can be inferred that development politics is still mediated through the prism of caste and communities and the rising political consciousness of hitherto docile subaltern castes has led to their identitarian assertion in terms of preferring their caste leaders over developmental agenda. This may be just a transition phase in a time when old socio-political identities are getting fragmented and emergent units are aspiring for symbols that they can easily identify with. Nevertheless, this may not be a desirable trend for a state like Bihar.
…By Sajjan Kumar
Kumar is a Doctoral Research Scholar at Jawaharlal Nehru University
at Centre for Political Studies, New Delhi.
He is associated with Peoples Pulse, a Hyderabad based Research Institute
that specialises in field work based political and electoral studies.