CBSE's Proficiency Test dates changed again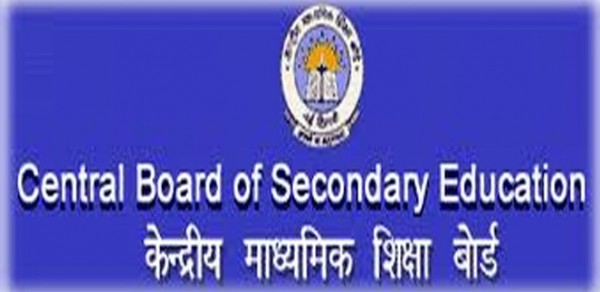 Nagpur News: The Central Board of Secondary Education (CBSE) has second time changed the dates of Proficiency Test due to Lok Sabha elections. The CBSE had first changed the dates of Proficiency Test following regional festivities clashing with the dates. The exam dates of April 23 and 24 have been changed for Class X.
The CBSE has changed dates two exams out of five exams. Accordingly, Science Exam, which was earlier scheduled to be held on April 23, will now be held on April 26. Similarly, Social Science Exam, which was earlier scheduled to be held on April 28. Earlier, the Proficiency Test was scheduled to be held from April 14 to 18. But the schedule was changed and it was supposed to be held from April 21 to 25. Now, the exam will be conducted from April 21 to 28. The timing of papers will be from 10.30 am to 1 pm.
CTET RESULTS ON MARCH 21:
The CBSE has made available the OMR answer-sheets of Central Teachers' Eligibility Test (CTET) online. According to information, the results of CTET are likely to be declared on March 21.
The Class X students generally face difficulties in selection of subjects for further studies. Hence CBSE started Proficiency Test. The Test facilitates Class X students the selection of subjects in their future studies. Whichever subjects the students opt out for further studies, they have to appear for Proficiency Test to assess their capabilities and merit in the subjects.
100-MARK QUESTIONS:
The Proficiency Test assesses students' reading, writing as well as oral capabilities. The period of exam will be of two and a half hour having optional questions. The question papers will carry 100 marks. The CBSE will distribute certificates to the students that will contain details of their percentile ranks. Questions would be based on Class IX and Class X. In Hindi, the students will be asked questions related to their vocabulary, reading and writing abilities. The Science Test will assess the students' abilities in experimenting the knowledge in day-to-day life. In Mathematics, students' capabilities would be assessed. The main aim of Proficiency Test is that the students should utilize the knowledge in their livelihood and the studies should not be only for passing the exams.
Following is the schedule of Proficiency Test:
April 21 — English
April 22 — Mathematics
April 25 — Hindi
April 26 — Science
April 28 — Social Science