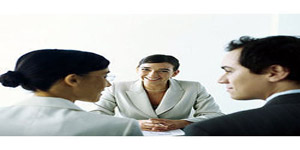 Nagpur News : The Central Board of Secondary Education will be offering counseling services to parents and students to help them deal with examination-related stress and anxieties. The first phase of this counseling will start from Friday and will continue until April 17.
Keeping in mind the geographical spread and heterogeneity of its students, the Board's methods of communication will include telephonic and online counseling, and question-answer columns in newspapers.
The telephone service has around 66 experts, including principals, trained counselors from CBSE-affiliated schools and a few psychologists. In India, there will be 56 counselors, with the remaining 10 spread in Saudi Arabia, UAE., Nepal, Kuwait, Sultanate of Oman and Tokyo.
Examination-related psychological problems and other general queries will be entertained in this service. While general queries will be answered by the operators, students will be connected to principals or the counselors in case of exam-related anxiety or stress. A toll-free number, 1800 11 8004, will be functional for this service and students from any part of the country can dial into it.
Arrangements have also been made to address the needs and anxieties of specially abled children.
The CBSE director (academic and CTET) and controller of examinations can also be contacted at sadhanap.cbse@nic.in and mcsharma2007@rediffmail.com. Information, related to examinations and techniques to cope with examination-related anxiety, are also provided at the CBSE website www.cbse.nic.in under the special icon, Helpline.