Cauvery Verdict: SC Order Reduces Water Supply to Tamil Nadu From Karnataka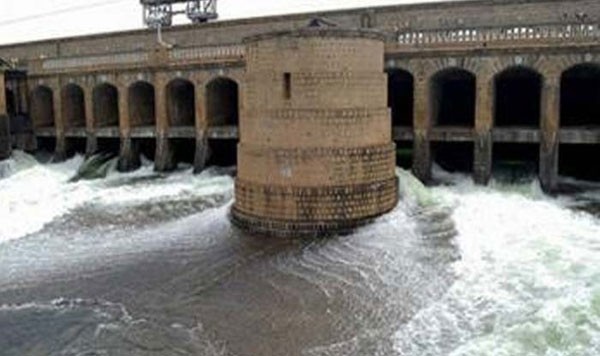 New Delhi: The Supreme Court on Friday pronounced verdict in the decades-old Cauvery water dispute between riparian south Indian states of Tamil Nadu, Karnataka and Kerala. The top court said Karnataka will provide 177.25 TMC (thousand million cubic feet) of water to Tamil Nadu instead of 192 TMC. Karnataka will get additional 14.75 TMC of water making it to 284.7 TMC as against 270 TMC.
Tamil Nadu says it's disappointed, but will study judgment and take 'appropriate steps' Navneeth Krishnan, counsel for Tamil Nadu, says the Tamil Nadu government will study the judgment and take appropriate steps. He said they will respect the law, and that the government is "definitely" capable of handling the situation. However, he said that he is disappointed with the reduction in water to the state.
Karnataka says it's 'very happy' with court verdict Karnataka has called it a "balanced verdict" and said it's "very happy" with the allocation given to it by the Supreme Court. It said Bangalore's water crisis will be greatly eased due to the allocation
As per the order, additional 4.2 TMC water has been allocated to Bengaluru alone. The court made it clear that increase in share of Cauvery water for Karnataka has been done keeping in view the fact that there is an increased demand of drinking water by Bengaluru and also for many industrial activities.
The apex court made it clear that there should be no deviation from the order by any state. "No state can claim ownership of river," the three-judge Bench comprising Chief Justice Dipak Misra, Justices AM Khanwilkar and Amitava Roy said. (Also read: Cauvery Water Dispute: What Has Happened so Far)
The court also upheld allocation of 30 TMC to Kerala and 7 TMC to Puducherry. While giving the verdict, the court said that 20 TMC of ground water in Tamil Nadu had not been accounted for and needed to be seen.
The court's order to remain valid for the next 15 years. The court upheld validity of pre-independence agreements of 1892 and 1924.
The court has ordered setting up of a Cauvery Water Board to look into the allocation and timely release of the water to all states concerned.
"We are very happy with the judgement. It was a balanced verdict. Our liability has been reduced," a lawyer representing Karnataka said.
Calling the judgement a setback, a lawyer from Tamil Nadu said, "We will read the entire judgement and then decide the next course of action. The allocation of water has been reduced for Tamil Nadu."