Nagpur News: The mother of Ansh whose reproductive organ was cut down , Anju Amansingh Bhattechor and director of Hightech Hospital,Kamptee, Dr Sandeep Jain have reached a compromise. Dr Jain has given compensation of 20 lakh for future treatment. Anju Bhattechor has expressed satisfaction on compensation received and has expressd desire to take back criminal writ petition pending in Nagpur bench of Bombay HighCourt. She has filed a pursis in court which has given this case a new turn.
Dr Jain had cut down organ of Ansh during treatment. The case had rocked the region. Ansh's mother had approched high court after making trips to government offices seeking help. She had requested probe in the case and compensation from accused. Though case is pending, Ansh's mother and Dr Jain has reached compromise. Anju Bhattechor has informed court about this. "Dr Jain has given 20 lakh compensation to Ansh and I am happy over this and I will not file any civil, criminal, consumer or any other complaint against Dr Jain. The doctor will not make any claim in future. Both sides are clearing all issues without any condition. So, the criminal writ petiton is being taken back," said Anju Bhattechor in teh pursis.
Also Read : Doc booked for cutting off male organ of three year old at Kamptee near Nagpur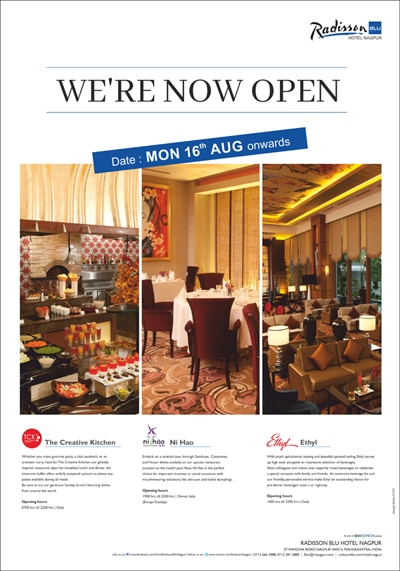 The division bench of Justices Bhushan Dharmadhikari and ZAHaq has stayed the hearing for two weeks on Friday.
Anju Bhattechor is resident of Aadegaon in Mouda tehsil. Ansh who was born on April 13, 2010 was having urine problem.She took Ansh to Dr Jain for treatment.
Dr Jain said that circumcision will have to be done and 25,000 would have to be deposited. After depositing 15,000, Dr Jain conducted an opearation. After operation, bandage was tied. He asked Ansh's mother to take kid to Mayo Hospital in Nagpur for further treatment. When doctors in Mayo Hospital opened the bandage, it was revealed that Ansh's organ was cut off.
Complaints were made to concerned officials on April 8 and 9, May 20 and 21, June 5 and 17 in 2013. Letters were also written to President and Prime Minister. On her complaint, Kamptee police had registered an office under sections 336 and 338 of Indian Penal Code.
The health director had asked deputy director of health, Nagpur to file report upto June 24.Special inspector general of police had ordered SP to take appropriate action in this regard.Dispite of all these efforts, the matter never reached to final justice.
Secretaris of home department and health department, director of health, Mumbai, Special IGP,Nagpur, SP,Nagpur (Rural), sub-divisional police officer, Kamptee, police inspector, Kamptee, Medical Council and Dr Sandeep Jain were made respondants.
Compromise reached to save Ansh
It is necessary for urgent operation as there is danger to life of Ansh. If he does not live, there would be no value of compensation received. So, Anju decided to compromise. Over 10 lakh would be required to get back Ansh's organ. So, Anju's decision is correct, said Neelesh Nagolkar of Rashtranirman Sena, who fought to get Ansh justice.