Nagpur News : Chartered Accountants are the backbone of the nation's economy & due to their financial expertise they can guide the nation by suggesting various economic & financial measures to uplift the deteriorating India economy & boost up the economic as well as industrial growth exclaimed . Shri Nitin Gadkari former National BJP President while addressing as a chief Guest on inauguration of MVAT Audit Seminar organized by ICAI, Nagpur. He further said that the GDP growth has touched its all time low & due to Govt. failure to take timely decisions & lach of will power to promote industrial growth the big corporate houses as well as SMEs are facing various problems. He appealed Chartered Accountants to take a macro view over various economy & taxation related issues & interact with the Govt.  Authorities frequently to resolve the problems more Public Private partnership projects are the need of the hour to promote & accelerate industrial growth & also to strengthen  the sulking power sector & promote more agro based industries to ensure agricultural growth. He remarked that CAs as an auditor should also play their role by applying a optimum mix of facts, figures & practical realities  & then express on opinion & make a report
President of  ICAI CA. Subodh Kumar Agrawal said in his address that impact on  economy affects CA as Professionals  & Challenges before economy, nation and business. He further said that Central Council has formed a group to suggest fiscal & industrial reforms and suggestions will be presented to Finance Minister – PC Chidambaram shortly. He informed that there is no single CA remaining unemployed. CAs were called for making VCES successful by Finance Minister. Constructive Criticism is always welcome as it keeps organization on track.  Course of ICAI is the most cheapest profession course in India. Apart from these merit based – need based scholarships  are offered by ICAI – due to sense of social responsibility. ICAI is very sincerely working for the society at large. Whole world is a global village now… Change in fiscal deficit, current deficit will also have impact on CA professionals also. CA is the profession where growth of client is taken as first perspective. There are many challenges lying before profession like Accounting standards, Auditing standards and Taxation challenges, etc. Institute has formed sub group to identify the area where fiscal reforms are required. Institute is always making regular representation for the cause of profession. Indian CA's globally are also treated as best professional. Entire globe is watching the profession. Global Economic slow down, New Companies Act brought the drastic changes for the professionals, he opined.
CA. Prafulla Chhajed , Central Council Member in his unique style appraised members with various new initiatives taken up by ICAI for development of the profession.
CA. Julfesh Shah, Regional Council Member in his brief remarks updated the members over various developments at WIRC. He said the topics selected for the seminar are very relevant and the speakers are expert on the subject. Members should strive hard to excel themselves on regular basis and keep themselves updating on such topics. He appreciated Nagpur Branch for organizing this seminar on time and updating the knowledge of members. MVAT Audit seminar will be useful while conducting MVAT Audit for CAs, he opined.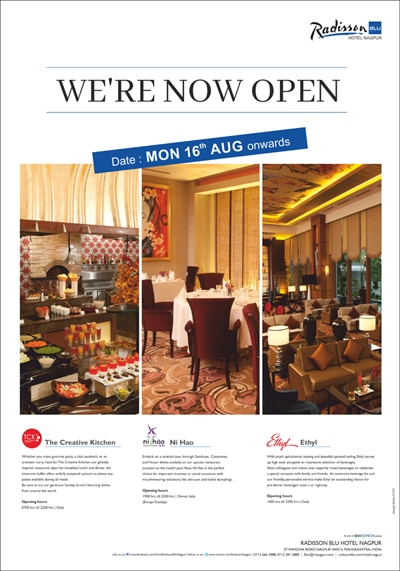 In the inaugural session Chairman of Nagpur Branch CA. Swapnil Agrawal in his welcome address said that MVAT Audit is an important task shouldered by Chartered Accountants. The MVAT Act and Rules have witness many changes during the last years. Many new issues have arisen before the auditors while performing attest function. Audit under MVAT Act requires proper analysis, collection and interpretation of facts and also reporting the same as required the law. There are certain matter that needs utmost care before finalization of the audit report. To consider these issues and to sharpen the skill of our members , Nagpur Branch has organized a full day seminar on MVAT Audit. He informed the members over forth coming events of the branch.
In the technical session CA. Deepak Thakkar from Mumbai deliberated on VAT Computation & Assessment of Builder & Developer,  CA. Bharat Gosar eminent faculty from Mumbai deliberated on Set off and Refund under MVAT Law and CA. Rajendra Bhutada from Wardha spoke on MVAT Audit report. All speakers interacted with members and resolved their queries effectively.
CA. Swapnil Ghate, Treasurer Nagpur Branch coordinated the proceedings and CA Kirti Agrawal, Secretary of the proposed formal vote of thanks.
Prominently present on the occasion were, CA. Ashwini Agrawal, CA. Umang Agrawal, CA. Sandeep JotwaniCA. Suren Duragkar, CA. Kirit Kalyani, CA. Sudhir Surana, CA. G.M. Vazalwar,CA Kailash Jogani,CA. Rajesh Loya, CA. R.M. Shah and over 400 members.