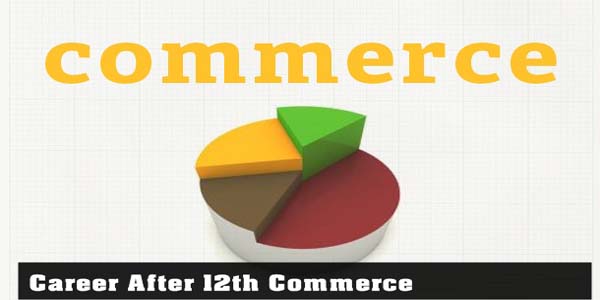 Career after 12th Commerce without Maths
There are multiple options for career after 12th Commerce without Maths. However, before you go for choosing the right career, here is a bit of career advice. You should always be clear about your passion. Take the career steps that bring you closer to your passion subject.
Multiple career options like the CA, B Com, BBA, BBM, BA, Hotel Management, Animation, Fashion designing, journalism and defense services are present so take the decision after careful decision-making.
Since you have chosen commerce in 12th, a career in Chartered accountancy may be just suitable for you. You get to earn high remuneration as a chartered accountant. For being a Chartered Accountant, you should be passing the CPT or the Competency Professional Test.
For appearing in the CPT exam, you should be registering yourself with the ICAI or the Institute of Chartered Accountants in India. You can register yourself for the CPT after class 10, but you can only seat for the exams after you have passed 12th.
These exams are held twice a year, generally during June and December. The exam will have three set of tests called the PE1, PE2 and the final exam. You will also have to gain practical experience of two and half years after passing the tests with a registered chartered accountancy firm, but that is only later on. First, you should be passing the tests.
For career after 12th commerce without Maths, there are plenty of other options too as mentioned in the first paragraph. Although the common direction that people take is to enroll in a BCom course, but if you feel a knack for arts then you can enroll in a BA course as well.
You can also enroll in a BSc course, but you should know that for both BSc and BCom you will have to encounter Maths as a subject. If Maths is difficult for you, you can go for a BA course. A journalism course would not also require mathematics as a subject.
Alternative new age courses like animation, fashion designing and hotel management are also available. If you have a passion for something creative, you can as well go for them.
If you have interest in Navy you can do:
Indian Air Force
Indian Navy I.S.R.O
D.R.D.O
Air India
Indian Air Line
Jet Airways
Career after 12th Commerce with Maths
Want to do Commerce with Maths after completing your 10th class.So today we will share with you career after 12th commerce with maths.Now a days Commerce is one of the most popular subject for every student who have interest in Commerce stream.
Often students pass there 12th grade from commerce stream but with mathematics as a subject. This creates a dilemma among the students, because they cannot take even sit for Engineering and medical entrances in spite of having mathematics in 12th. But there is absolutely no reason to get worried at all. There are thousands of options open, so what if you cannot sit for medical and engineering examinations. There are numerous options for career after 12th commerce with mathematics.
If you had economics among your subjects apart from mathematics, you can have a wonderful career. Economics and mathematics are just a rare combination but have various options. You can have a good career in the economics line. Also you can opt for CA (Chartered Accountant).
The examination of CA is considered as one of the toughest examination and a very few students could clear the examination at one go. As the economy is booming, the CA sector is in high demand as well as it commits a high payment too. Here, you can also think of Actuarial profession. It is very similar to CA, yet different.
To take it as a profession, you must have mathematics in 12th grade. Banking is again an option to work in a bank, a thorough knowledge of finance and mathematics is highly required. You can sit for various other government jobs examination.
You can have a flourishing career after 12th commerce with mathematics if you choose designing. Some of the premium institutes all over the world are offering some of the amazing courses. Be it website designing or graphic designing. Law could be your call; here is good news for you, if you want to do so.
With mathematics and commerce subjects you can pursue law as well. Lot of MNC's are coming up and they offer some of the exciting positions in their company, of you are really looking forward to it. You can also pursue your career with mathematics; this is a very demanding line.
Hard work and labor is required, no matter which line is that, if you can guarantee that, every field guarantees a great opportunity for you.