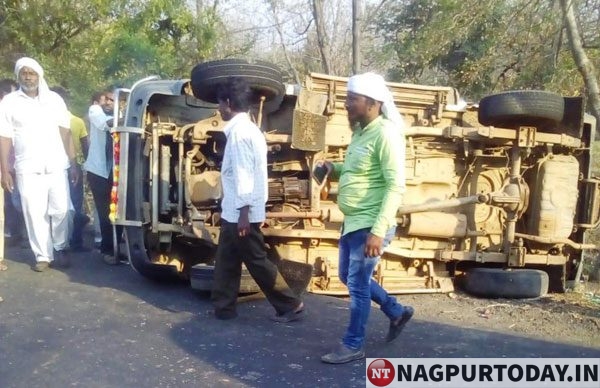 Gondia: A Tata Sumo car in which BJP workers were travelling for listening speech of Prime Minister Narendra Modi in Gondia on Wednesday met with an accident and turned turtle. All the occupants received minor injuries.
Modi supporters from village Bopesara and Birsi of Tirora Tehsil were going to Gondia in a Tata Sumo car (MH-34/K 5603) around 5 pm on Wednesday. Midway near village Kidangipar, the driver of the car lost control and the vehicle turned turtle in the middle of the road.
Nearby people rushed to the vehicle and took the injured occupants to Gondia's KTS Hospital. According to sources, ten persons including driver were travelling in the car.