Tragedy strikes city businessman's family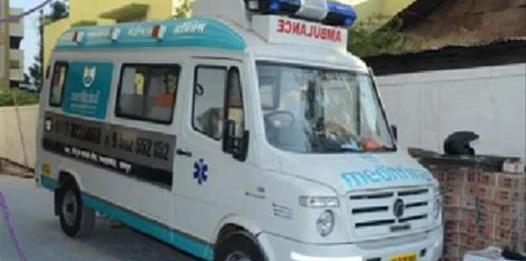 Nagpur News.
A 5-year-old-son of a businessman died while three other members of his family including his 10-year-old-sister, mother and father, who was driving the car, were seriously injured in a grave mishap on Pulgaon-Wardha Highway on Thursday night. The deceased has been identified as Kartik Khanna.
Police said that businessman Sanjay Prakashchand Khanna (40), a resident of Wardhaman Nagar, had gone to visit his relative in Pulgaon for Diwali celebrations. His wife Neelam (32), daughter Khushi (10), and son Kartik (5) were accompanying him in his car (MH-31/CH-6069). On Thursday, the family was returning back to Nagpur when Sanjay lost control of his vehicle and dashed against an ST bus (MH-26/H-6668) on the Pulgaon-Wardha highway. The incident took place between 9.30 pm and 10 pm. The car got totally crashed in the accident. Sanjay, Neelam and Khushi sustained serious injuries while Kartik died on the spot.
Sewagram police reached the spot and performed panchanama. The injured have been sent to Meditrina hospital in Nagpur while post mortem of Kartik's body was performed at Government hospital in Wardha. Doctors said that Neelam was in a critical condition while Sanjay and Khushi too sustained serious injuries.
Sanjay was the Director of Balaji Provisions. A large number of businessmen gathered outside the hospital after learning about the accident. Sewagram police have registered a case of accidental death and are investigating further.