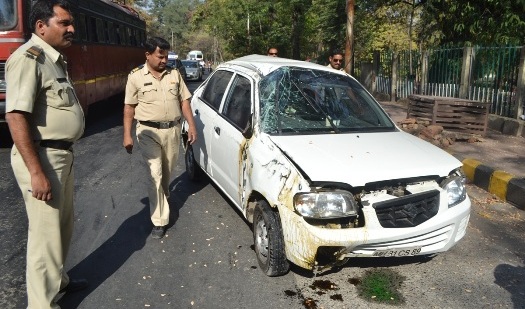 Nagpur News.
A rashly driven Alto car hit the road divider at Japani Garden square near Van Bhawan in Nagpur and overturned twice after the driver lost control over the vehicle. There were two people in the car along with the driver at the time of accident that occurred on Saturday afternoon. Fortunately, barring few scratches sustained by the driver, no one was injured in the incident. Till now, the case has not been registered as the matter was being inquired by Sadar police station. The driver, reportedly, Imran Khan, resident of Mankapur, has been asked to bring the papers. Meanwhile, the car was towed to Sadar police station.
Police sources informed that the car appeared to be moving beyond the speed limit and a slight imbalance might have caused the accident. He said the driver was riding along with his two other friends and it suddenly lost control and turned over the divider. No injury was caused to anyone; however, vehicle was badly damaged.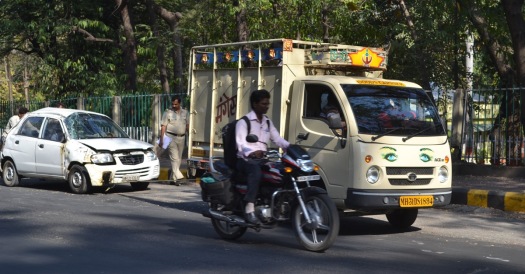 Police do not have own towing vehicle : PI Bansod
After the accident, police were seen wandering for help to pull the damaged car to Sadar police station. After much effort, a constable happened to spot a known vehicle driver and got him to tow the car to police station.
When Nagpur Today asked PI Bansod, Sadar police station, in this regard he informed that police department does not have towing vehicle of its own. Traffic department's help is sought under such situations, he said adding, "or else we make it this way only (by asking any passing vehicle for help)."