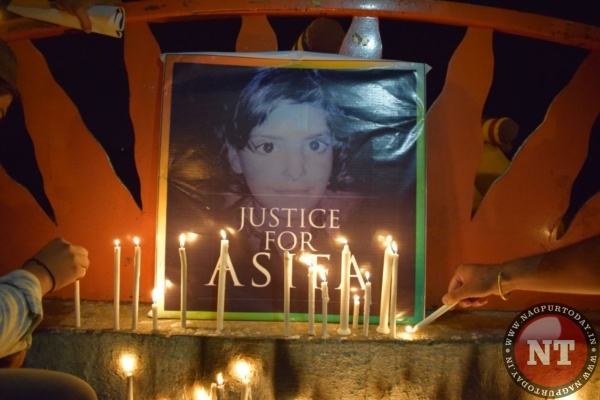 Nagpur: Activists of Swaraj Yuvak Sanghatana took out a candle march at Futala and paid homage to 8-year old Aasifa who was raped and murdered in Kathua district of Jammu and Kashmir. "The incident is highly condemnable and stigma to the society. Punitive punishment on the lines of Saudi Arabia is need of the hour so that the perpetrators will think thousands times before committing such heinous crime," the activists said.
Similarly, Muslim Youth League Nagpur also took out candle march from Auliya Masjid Square, Farooq Nagar to Asi Nagar Teka and demanded gallows for accused in Aasifa rape and murder case as well as Unnao and Surat cases. The organisation also sought strict action against BJP ministers in Jammu and Kashmir Government and police officials for destroying evidence in the brutal rape and murder case.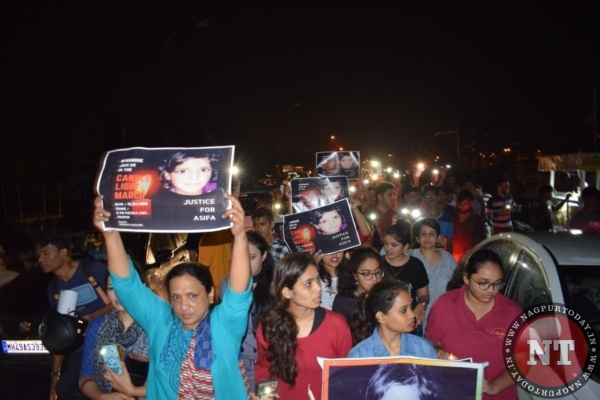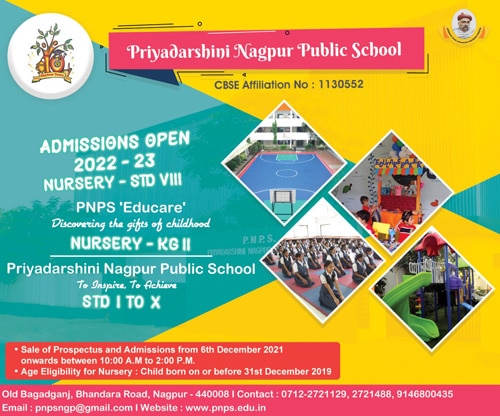 The candle march was led by Muslim Youth League's National Vice President Jubair Khan and former Corporator Aslam Khan Mulla. Those who participated in the candle march include Dr Mohammed Zakir, Saddam Ashrafi, Ashfaq Ansari, Illyas Ansari, Tausif Khan, Atik Mallik, Imran Khan, Matin Ansari, Manorama Domne, Jafar Ansari, Mohd Ashfaq, Ashu Khan, Wasim Ansari, Kalim Sheikh, Mushahid Ansari, Wahab Bhai, and many more activists and citizens.