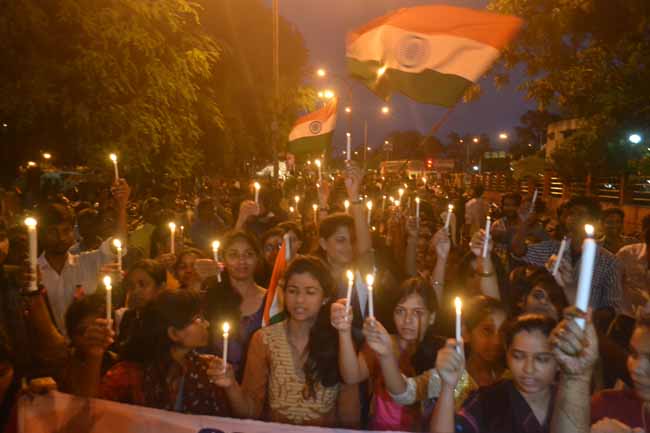 Nagpur News: The students on fast will not be getting relief soon as RTMNU clearly stated that their particular demand for carry on will not be met. The students delegation met with the university officials today. University informed them that their demands of examination fees, revaluation and other demands will be addressed. But the demand for carry on is not by the rules and regulations of the Maharashtra Universities Act, 1994.
Hundreds of students standing firm from last three days, want only carry on. One of the student name Pratik chahane who on hunger strike was hospitalized in Wockhardt hospital.
A candle march was taken out in the evening by the students from Sanvidhan chowk covering variety square and university premises and returned back to Sanvidhan chowk.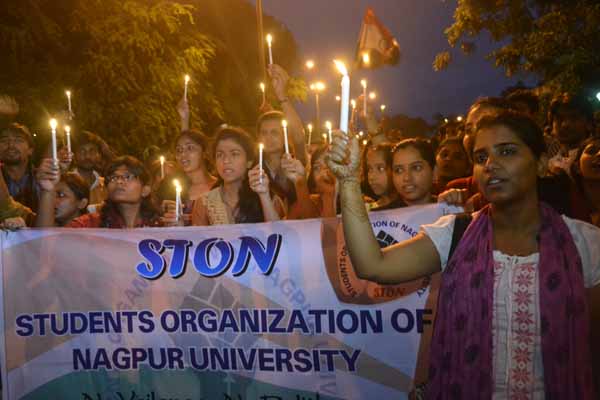 During the day some political parties visited the students to show their solidarity.
Senate Member KM Bhandarkar, while speaking to Nagpur Today, said the students representatives should approach Pro VC and discuss the issue and should find out solution. The Pro VC should also address the students and clear the misconceptions.