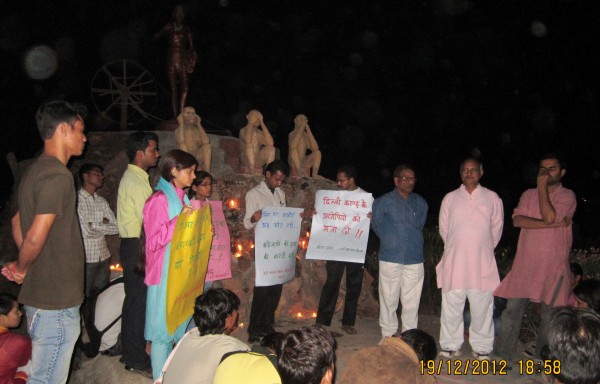 Nagpur News: Students and lecturers of Wardha- based Mahatma Gandhi International Hindi University gathered in large numbers to condemn the heinous rape of a paramedical student in Delhi and to demand justice for her.
A large crowd gathered at the University's Habib Tanvir Auditorium on Saturday evening, lit candles and marched to Gandhi Hill within University premises, where students and teachers alike harshly condemned the incident and demanded strong action.
Speakers suggested that female Judges be appointed for such cases in Court, and strongly advocated implementation of fast- track courts for Justice against those who commit such inhuman crimes against women.