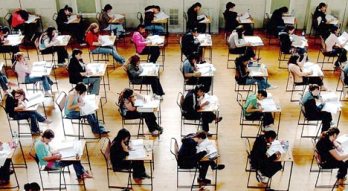 Nagpur News:
The Common Entrance Test (CET) for the students of Master of Business Administration (MBA) who could not appear for the CET have now a golden chance to appear in the Test. Now, the CET for admissions to Master of Business Administration would be held on June 16 again. The Association of Maharashtra Management Institute is holding the CET with the permission of Admissions Control Committee.
The students would receive the exam admission forms from various MBA Colleges from May 13. And the last date for submission of forms is June 13. MBA CET would be held on June 16 from 11.30 am to 1.30 pm. Immediately after the CET, a group discussion and personal interviews will be held at 2.30 pm in the exam centre itself. The results of the CET will be declared on June 26. The cut of date for admissions would be declared by the Directorate of Technical Education (DTE), Mumbai.
The candidates can get full information from the website of AMMI regarding the educational institutes participating in the CET. The information brochures and forms would be provided to the candidates by the educational institutes. The candidates who have received the forms from the institutes can submit the same to the same educational institutes.
The candidates would be greatly benefited from the CET who previously missed the opportunity by any reason. All the formalities regarding the CET would be completed in a single day, said Dr Y Mohit Kumar, Director of NIT Graduate School of Management.