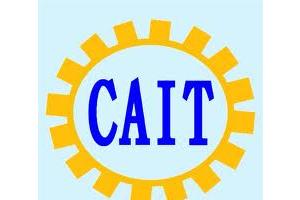 Nagpur News : The Confederation of All India Traders (CAIT) have charged the Union commerce minister Anand Sharma for committing breach of privilege of Parliament on the issue of foreign direct investment (FDI) in retail.
The national president of CAIT B C Bhartia and general secretary Praveen Khandelwal has condemned Union minister Sharma"s meeting with Wal-Mart CEO. According to trade leaders the meeting was held at a time when Centre has constituted an enquiry committee to probe the allegations of lobbying. "At a time when the Union government was announcing to institute a one-man committee to probe whether U.S. retail giant Wal-Mart had indulged in lobbying activities by violating Indian laws to gain access to its market, the Union commerce minister Anand Sharma was breaching the privilege of the Parliament by conveying the Walmart CEO that policy on FDI in multi brand retail is on the verge to be finalised. However, the policy is still under consideration of the Parliament and is yet to be passed by Rajya Sabha," lamented Bhartia.
"Union minister was shaking hands and holding discussions with Wal-Mart CEO of prospective business in India. Such conduct of the commerce minister may influence the impartial conduct of the inquiry," he added.
According to Bhartia the amendments proposed by the Reserve Bank of India in rules and regulations of FEMA are still under the consideration of Rajya Sabha and as per Section 48 of the FEMA Act, the proposals of amendment can be agreed, disagreed or modified by both the houses of Parliament. Therefore, the assurance made by Anand Sharma at Davos to Wal-Mart CEO is breach of privilege of the Parliament. The CAIT has also demanded an explanation from Union minister Anand Sharma over the issue.