Nagpur: A cafeteria offering delicacies made by prison inmates was inaugurated at Nagpur Central Jail at the hands of Anil D Salunke, District and Sessions Court Judge here, on the occasion of Gudi Padva on Wednesday.
This ambitious initiative was conceptualized by Additional Director General (DG) of Police and DG Prisons Amitabh Gupta and was executed under the guidance of Swati Sathe, Deputy Director of Prisons (East Division) at Nagpur Central Jail.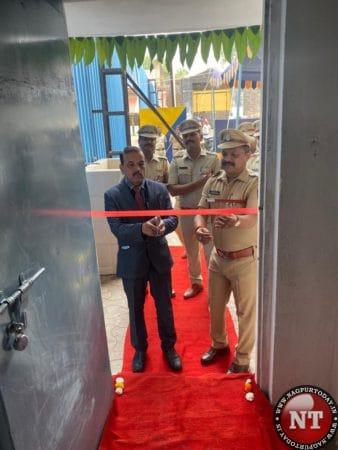 This initiative aims to provide a source of income to the inmates and a chance of delicacies to enjoy for the relatives of the inmates lodged in prison. The cafeteria will be operational between 9 am and 5 pm inside the jail premises.
Anupkumar Kumre, Jail Superintendent, Dilip More, Administrative Officer, Anand Pansare, Senior Prison Officer and others were prominently present on this occasion.