CA Suren Duragkar Nominated as Chairman of WICASA, Nagpur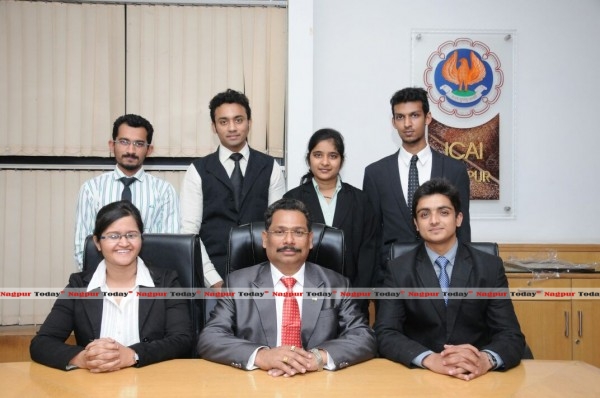 Nagpur: CA Suren Duragkar was recently nominated as the Chairman of Nagpur Branch of Western Indian Chartered Accountant Student Association (WICASA) under the aegis of The Institute of Chartered Accountant of India, New Delhi along with CA. Swapnil Agrawal as a Convenor and  a new team of 6 Executive Member representing Chartered Accountant Students, for the year 2015-16. Lokesh Amlani has been elected as Vice Chairman, Shivani Sarda as the Secretary, Farid Panjwani as Jt. Secretary, Animesh Poddar as Treasurer. Other Managing Committee members are Pooja Gupta & Rohit Naidu as Joint Editor.
On taking over charge from the predecessor team, CA Suren Duragkar congratulated the 2014-15 team for their successful tenure and informed that he and his team shall be working on student centric activities with major concentration on overall development of Students undergoing CA course through regular academic and non-academic programs all throughout the year. He wishes to continue the golden legacy of Nagpur WICASA and create a new benchmark in the coming year. He also thanked CA Julfesh Shah, CA Kirti Agrawal Chairperson of Nagpur of Branch of ICAI and other Managing Committee members for reposing faith in him.