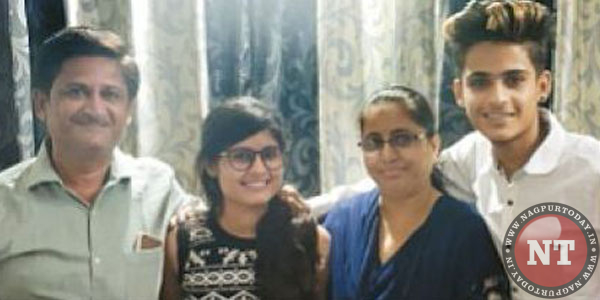 Nagpur: "IF YOU want to achieve something that you have never before, you have to do something that you never did before," Pratiksha Rochlani, All India Rank 7 and city topper in CA Final examination said while talking to The sources on Friday. "It was all about focus and hard work that helped me to celebrate the achievement," she added.
Pratiksha scored 574 marks out of 800 in the examination. She scored 91 marks out of 100 in Financial Reporting, 93 marks in Strategic Financial Management (SFM), 64 marks in Advanced Auditing and Professional Ethics (AAPE), 56 marks in Corporate and Allied Law, 76 marks in Advanced Management Accounting (AMA), 66 marks in Information Systems Control and Audit (ISCA), 61 marks in Direct Tax Laws and 67 marks in Indirect Tax Laws.
Hailing from Kamptee, Pratiksha scored 185 marks out of 200 in CA CPT examination earlier. A student of Porwal College, Pratiksha performed well in B.Com. She had scored 93.25 per cent in Class 10 and 92 in Class 12.
"If your concepts are clear, you can score well in any examination in this world. After passing IPCC exam, you have to undergo three years' training and after two-and-a-half-years, you can appear in CA exam. So, from the very first day, I started working on my weak points and it worked," Pratiksha said with pride. In her free time, Pratiksha likes to read books and listen to music.
Her father, Laxman Rochlani, is a businessman and mother Manju Rochlani is a home-maker. Her elder sister Priyanka is a dentist and younger brother Chaitanya is pursuing BCCA. She has interest in Direct Taxes and plans to make career in the same field.