Nagpur News.
A program was organized by the Lady's Wing of Vidarbha Industries Association, titled "Business and Personal Networking for Women" by prominent Industrialist and Management Guru, Akash Agrawal, Managing Director-Akash Furnitech Pvt. Ltd. at VIA Hall, on Wednesday, 27th November.
The prominent Industrialist and the speaker Akash Agrawal said "Your Network = Your Networth". Networking is basically building and cultivating relationship with people of similar interest in ways that can be of mutual benefit & networking is a lot like flossing your teeth, to be good you have to do it regularly. Akash said, Your network (friends, acquaintance, relations) are like your immune system or shock absorbers which absorb shocks at the time of crises in your life. He added, Be at the right place at the right time with the right attitude, "People buy people first" & People do business with those they like, trust, believe and are familiar with. The biggest and most effective form of marketing and advertising is word of mouth publicity which is also a result of networking to some extent, "Its not what you know that counts, it's whom you know"
Akash added that people can start networking from any gathering of people like chamber of commerce & industry meetings/programmes, professional associations, conventions, ask your friends for recommendations and introduction, Gyms, playing sports like golf, cricket, clubbing, yoga, zumba classes, etc, are good place to start networking. Business networking can be done at exhibitions, seminars, training courses, associations, foreign trade visits, etc, also at pubs, trains, planes, weddings, children schools, alumni events, etc.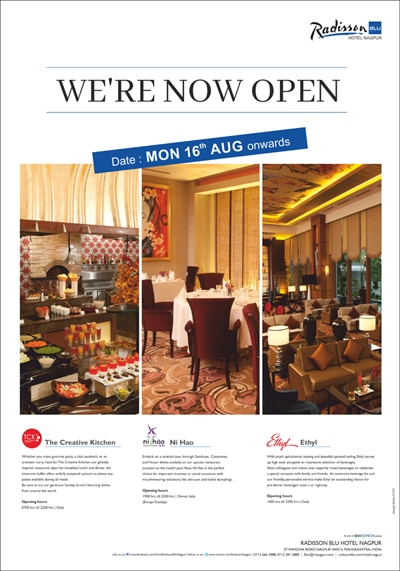 Akash  said networking is very important to make new friends, find new businesses, new jobs, get leads,  change careers, hire good employees, sell products, improve your business practice, to find a life partner, brides/grooms for their children. He also shared Do's & Don'ts of networking: Do's are like: Be genuine, authentic, build trust and relationship, Become known as a resource to others, Understand the need of people you are networking with & offer them some value (invest time & effort to help others), Have fun. Similarly, Dont's are like: Don't fear big shots, Don't expect anything, Don't only hangout with friends, Don't get discouraged if some people don't like you. It's ok!!, Treat everyone as equals (no bhaiya-baji).
Akash also shared Myth's of networking like Networking is manipulative – Its not when you are open about your agenda, Its only for extroverts, Successful people will not talk to me or they are too busy.
Akash also discussed about Online Networking through Facebook, Twitter, Linkedin & Whatsapp. He shared his practical experience & opinion. He added that don't wait until you are desperate to network, You are never to old or successful to network, People are often very happy to help others, Networking comes naturally to those who love to meet new people and find out what they are about, People who are curious to find out new things, curious to learn new skill, sport, knowledge, etc.
Summing up his talk Akash, suggested and gave tips and advice to all that always reach early for any meeting, event, programme, party, etc., Join – Jaycees, Lions, Rotary, round table, VMA, VIA, VED, NVCC, NCCL, MIA, etc, Saturday club, DICCI, etc. Have some USP so that people remember you; attend all weddings, parties, events, meetings that you are invited to, always go for conferences, trade fairs, exhibitions, especially outside your city. Try and go in a group if possible, what goes around comes around – you receive what you give. Give to receive, instead of sticking to just old friends join clubs, associations, forums and make all your old friends also to join them, don't wait until you are desperate to network, you are never too old or successful to network. Networking also increases self-confidence, Extended family, Groups/friends according to interest, lastly, increase in growth of business.
The talk was free and was attended by large number of Women entrepreneurs', Members of Lew and students.
At the outset, Akash Agrawal was welcomed by Anita Rao, Chairperson -LEW, Floral welcome of the speaker, Akash Agrawal was done by Anita Rao, Chairperson -LEW, Introduction and opening remarks was given by Shikha Khare, EC Member, Memento was presented to Akash Agrawal by Anita Rao, Chairperson –LEW. Summing up and vote of thanks was given by Vandana Sharma, Secretary-LEW.