Bus catches flames near W building Mihan, no causalty reported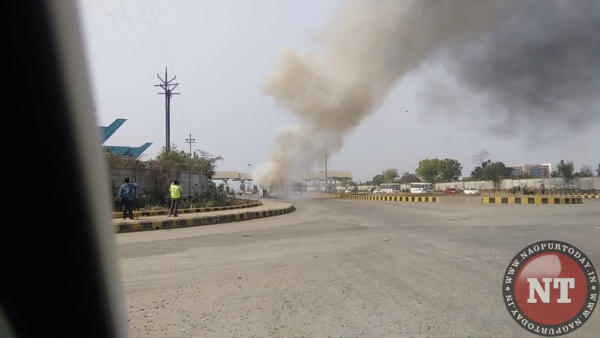 Nagpur: Sensation prevailed Mihan when a private bus travelling to the city were caught flames near W building on Thursday afternoon. The reason behind the fire is yet to establish, however the instantaneous action from the Mihan Fire Brigade department helped to douse the fire before it turn severe.
The motorist were left aghast as they zoomed past the smoke billowing bus which was evacuated in the nick of time. Although no casualty reported.