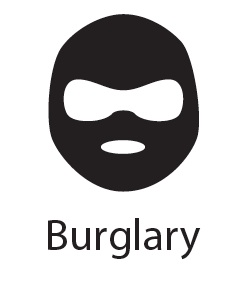 Nagpur News : Three families who had planned for celebrating weekend returned home just to found their house burgled. In the last 48 hours, Burglars struck at four houses and decamped with cash, gold and silver ornaments worth Rs 5 lakhs.
Among four, three houses were burgled while the family members had gone for celebrations on weekend.
At Nandanwan, two neighbouring houses were targeted by the burglars at Shri Krishna Nagar on Saturday. Amol Pothe and his family had gone to Nashik and Vijay Shendre had gone to Mumbai with his family.
The burglary came to light on Sunday morning when the other neighbours noticed the main doors of their houses open. The neighbours immediately alerted Pother and Shendre who then informed nearby police.
Police said that in both the houses, the technique to break open the main door lock was same. Both the houses were ransacked. Pothe, an electrician, suffered a loss of cash Rs 1.35 lakh and valuables worth Rs 80,000 while Shendre suffered the loss of gold valuables worth Rs 1.68.
Another incident took place at Ajni on Sunday evening. Shaikh Sadiq, a resident of Ajni railway quarter, and family had gone for a wedding when the burglars gained entry by breaking open the main door and made away with gold ornaments and cash Rs 2.3 lakhs.
In the last incident, unidentified thieves broke open the shutter lock of a bakery shop and decamped with cash Rs 80,000. Shop owner Narendra Pahuja , a resident of HB town in Kalamna had locked his shop on Sunday night. On Monday morning, Pahuja went to open the shop when he found the shutter lock broken open and the cash from the drawer was missing.