Nagpur: Burglars targeted two flats in different localities on Tuesday and relieved the owners of gold ornaments and cash collectively valued at over Rs 4 lakh. The daylight house-breakings occurred in Gittikhadan and Hudkeshwar areas. No arrests have so far been made.
In the first incident, the victim flat owner Ramesh Jagdishwar Rao (48), resident of Flat No. 102, Laxmi Digal Apartment, Indrayani Nagar, locked the front door of the flat and went out for some domestic work at about 1 pm on Tuesday. At the same time, some burglars broke open the lock and entered Ramesh's flat. Once inside, the goons opened the steel almirah kept in bedroom and laid their hands on gold-silver ornaments and cash of Rs 5000 collectively valued at Rs 1,89,200 and decamped with the booty. The theft came to notice of Ramesh when he returned to his flat around 2 pm. Ramesh later lodged a complaint with Gittikhadan Police Station.
PSI Danade registered a case of theft under Sections 454, 380 of IPC and searching for the offenders.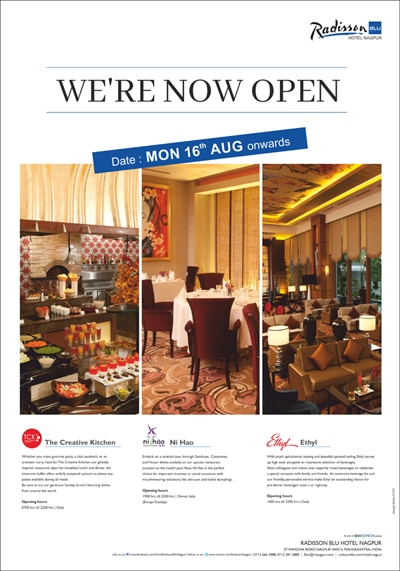 Another flat owner Prashant Uttamrao Kolhe (30), resident of Anand Govind Apartment, Khankhoje Nagar, Manewada Cement Road, along with family left the flat around 10 am on Tuesday to attend engagement ceremony of one of the relatives. Taking advantage of the situation, miscreants struck at Prashant's flat by breaking open the main lock. The burglars took out gold-silver jewellery and cash of Rs 54,000 kept in the almirah and decamped with the valuables worth Rs 2,28,500. When Prashant and his family returned at 4 pm, they found the lock broken and the booty stolen.
Hudkeshwar PSI Bante, based on a complaint of Prashant, booked the burglars under Sections 454, 380 of IPC and searching for them.