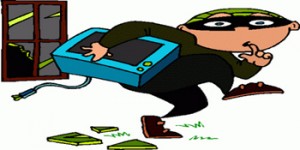 Nagpur News : With rise in burglary cases nowadays, it seems that the burglars target the houses locked during the festive season.
Especially for the families who had gone for vacation or for shopping during the festive season. The house owners should be on high alert before they planned for any vacation or shopping.
On Sunday morning, two burglary cases were reported in different police stations.
In Nandanwan, thieves broke into a house of Kishore Ahire at Vyankatesh Nagar and got away with gold ornament and cash worth Rs 1.5 lakhs. Ahire with his family had gone to Nashik during the vacation. He had left home on Friday morning. The family returned home on Saturday and found that the main door of their house had been broken open. Gold valuables, cell phone, watches and cash worth Rs 1.5 lakhs were found to be missing. A case has been registered.
In yet another case, thieves burgled a house at Om Sai Nagar in Koradi and fled with gold jewellery worth Rs 63,000. The house owner, Deepak Tonge, had gone to stay at his relative's place on Saturday. He returned on Sunday to find his house burgled. Tonge lodged a complaint at Koradi police station.