Do you like to know everything that's buzzing in Nagpur? Like our page to stay updated!
[supsystic-slider id=214 position="center"]
Yes, you read it right! It's Burger Singh only – burgers with the desi swag. The hot new burger eatout in town is out to promote Indian culture through the way of food. Nagpur's outlet owner Ketan Mundle firmly believes that the fast foods are increasingly hampering the health cause, especially the youths are inclined towards these quick bites. And the reason – the ingredients are not truly Indian!!! Mundle has his own share of claims as he says, "we try to give you the real taste and suitable things according to our culture."
Nagpur chain of Burger Singh was opened by city based childhood friends Ketan Mundle and Mangesh Sambartode. The duo's only intent was to deliver desi taste in western fast food.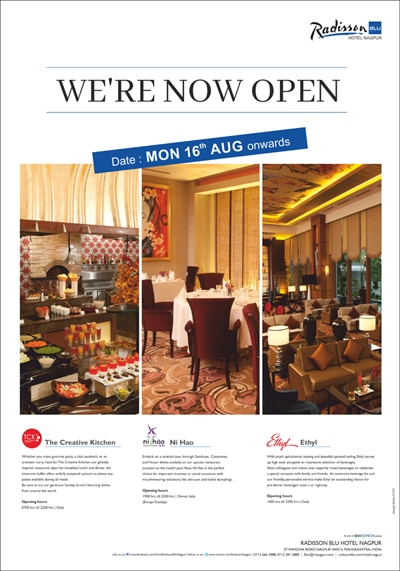 For the non-veg lovers, going for Malabar Express Mutton will be the best choice whereas vegetarian can binge on 'Udta Punjab Burger'.
Well mocktails are also being served to add delight and look at the names – Tonny pepper Jeera soda, OMG(ohh Mera Ganna) Fresh sugarcane juice.
Nonetheless, the Kheema Pav Burger is just available for Rs 32. To take care of Nagpur Saoji and spicy taste 'Burger Singh' also provides you 'Bihari Gosht Burger'(non-veg) at just Rs 249. And in veg you can taste 'Channa Malabar Express' Burger. The outlet has been running offer of 'Buy one get one Free' for quite few days.
Not only burgers are unique but it has unique style of packaging as well, which enables it to be stored for more than one hour.
It has wooden table and chair which gives you complete comfort to enjoy with your family and friends. and also had some attractive interior.
And the connoisseurs of taste are already loving the flavors. So how about you?
Burger Singh also provides Home delivery in half hour.
Address:
Plot No 122, Ambazari Road, Shradhanand Peth, Opposite of Tanishq Jewellery, Nagpur- 440010