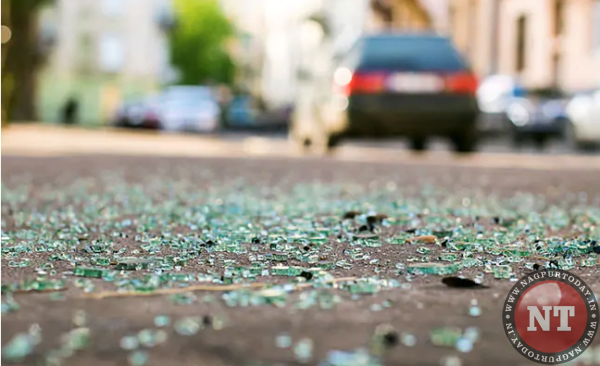 Nagpur: A father-daughter duo met with a tragic mishap after a recklessly driven Bullet bike knocked them down on Sakkardhara flyover. Though daughter survived the accident with severe head and back injuries, her father Ajay Bhagwandas Panjre (45) died on the spot.
According to police, done with their Sunday night drive, Ajay along with his daughter Ishika was heading home on their moped (MH/49/AP/9019). At around 8.30 pm when the father-daughter duo reached Sakkardara flyover a rashly driven Bullet bike (MH/31/EV/0050) dashed them from behind. The impact was so severe that Ajay and Ishika fell on the road side. Though, Ishika survived the mishap with head and back injuries however, her father Ajay succumbed to his injuries on the spot before any medical help could reach to him.
Sakakardara police have booked accused Bullet driver under Sections 279, 337, 338, 304 (A) of the IPC and launched the probe.