Nagpur: Young and budding innovators of Nagpur are gradually carving their niche in film industry and similar other fields. The newest craze that has engulfed the city's creative minds is film direction. One among them is Nagpur's very own Tejas Prabha Vijay Deoskar who has directed actress Madhuri Dixit's Marathi debut 'Bucket list'. Besides, Deoskar has helmed couple of Marathi projects and many short films too.
Recently Nagpur Today caught up with Deoskar in a candid chat.
Born and born and brought up in Nagpur and completed his higher studies from Priyadarshini Institute of Architecture and Design Studies, Deoskar earlier wished to become a pilot. He came up with this piece of advice that everyone has some definitive talent but we need to introspect and explore that talent.
Deoskar said he was inclined towards story telling since his college days. He believes in following passion and turning it into profession.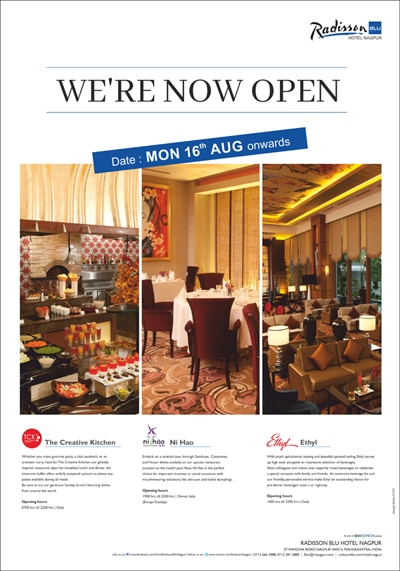 The Hirani moments…
Sharing one of his memorable experiences Deoskar said, "In a movie festival my short film was featured and the chief guest of the festival was Rajkumar Hirani which was surprise for me. I saw my own movie with him and we exchanged our ideas after which he invited me at his Mumbai office, where I expressed my wish to work under him but he humbly refused and instead encouraged me to make my own movies, which helped me a lot. Within 4 months, my first movie started."
Movies are personal reflection
Deoskar said his films are always based on his personal experiences. "My first film which was made on a sports was based on my basketball coach. And the dialogues are inspired by my conversation with my wife."
Deoskar's wish list
Soon he will be coming up with his next project as a producer which is Sanjay Dutt's produce first Marathi film. It's 80% work has been completed and will be directed by Raj Gupta.
Commenting on his wish list he says, "Every director wish to work with all the actors but my wish is to work with Amitabh Bachchan sir, Aamir Khan and all the actors and actresses. I even try to learn the dialect and language of every city which I visit."
Soft corner for Nagpur
During a video chat Deoskar gave an interesting clue explaining the difference in Marathi speaking style in Mumbai and Nagpur.
Sharing his connect with Nagpur he said, "I have a soft corner for Nagpur. I always feel great whenever I meet any artist from our city. Whenever any budding artist come to me I support them and instruct them about the work flow and other things."
By Farhan kazi