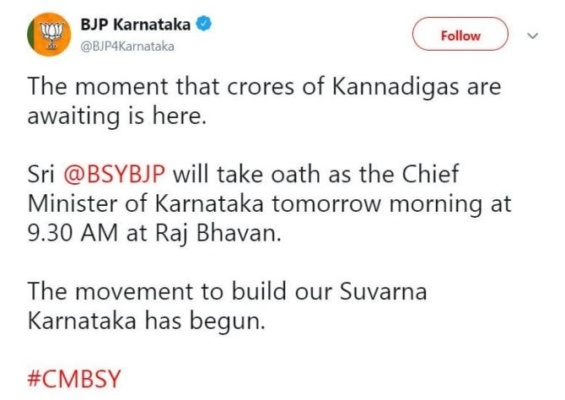 Bengaluru: Karnataka Bharatiya Janata Party has deleted a tweet announcing its president B S Yeddyurappa's swearing-in as chief minister tomorrow.
The party had earlier tweeted, 'The moment that crores of Kannadigas are awaiting is here. Sri @BSYBJP will take oath as the Chief Minister of Karnataka tomorrow morning at 9.30 am at Raj Bhavan. The movement to build our Suvarna Karnataka has begun (sic).'
Meanwhile, BJP Karnataka in-charge Prakash Javadekar flashed victory symbol on being asked if the governor has sent a letter inviting the party to form the government.