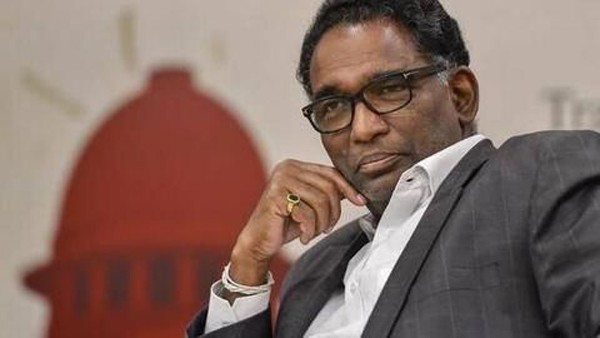 New Delhi: In a surprise move, Justice Jasti Chelameswar, who has been taking on Chief Justice (CJI) Dipak Misra over his alleged abuse of power, has refused to attend his own farewell ceremony.
Chelameswar, due to retire on June 22, has reportedly cited "personal reasons."
Yesterday, Justice AK Sikri had remarked that "other four judges may also have some role" in the matter concerning Misra's impeachment.
The historic press conference that exposed deep splits
PC
In January, Chelameswar had joined Justices Ranjan Gogoi, MB Lokur and Kurian Joseph in a historic press conference, a decision they were compelled to take "with no pleasure," where they leveled several allegations against Misra.
"Many things which are less than desirable have happened" in the SC recently, they claimed.
One key accusation was that Misra arbitrarily assigned cases to benches of his choice.
'Misra's impeachment not a solution, need to fix the system'
Solution
It was Chelameswar who kept appearing in the news after the conference too. He spoke at length in an interview with Karan Thapar, where he said Misra's impeachment isn't a solution to the ongoing crisis; the need is to fix the system.
He also expressed hope that their step won't affect Justice Gogoi's chances of being elevated to the CJI post.
'If judiciary isn't independent, nobody is safe in India'
Fact
"If the judiciary is not strong, independent, responsive and efficient then nobody's safe in India," Chelameswar said while speaking at the NL Belekar Memorial Lecture organized by the Nagpur HC Bar Association. "When (control) becomes excessive, it poses a constant threat to the judiciary's independence."
Chelameswar's farewell function would have been presided over by CJI
Function
Chelameswar's last working day will be on May 18, before the SC breaks for the summer on May 19.
According to custom, the CJI attends the farewell function along with the Attorney General, SC Bar Association President, and other judges and lawyers.
But Chelameswar, who had resisted having a function upon his transfer from the Andhra Pradesh HC too, has put his foot down.
Chelameswar has refused top roles at NALSA, SLSA too
Fact
According to New18, Chelameswar has also refused to take up the role of executive chairman of the National Legal Services Authority (NALSA), a position almost exclusively reserved for the seniormost judge in the SC, as well as a similar position with the state legal services authority.