Brain dead man serves boon to patients awaiting liver, kidney transplants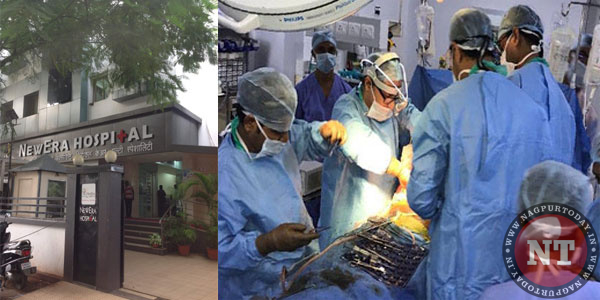 Nagpur: A brain dead man, hospitalised at a city hospital, brought a fresh lease of life for few patients in need of organ transplants at various other hospitals in the city. The liver, kidney, skin and eyes were harvested from the man's body.
On Monday New Era Hospital conducted 10th liver transplant on Monday in four months after getting permission. Apart from this, the hospital also conducted its first kidney transplant. The liver transplant was done on a 52-year-old-woman.
The donor, Vijay Badwaik, a 64-year-old brain-dead patient, was also from the same hospital. The Zonal Transplant Coordination Committee (ZTCC), headed by Dr Vibhawari Dani as president and Dr Ravi Wankhede as secretary, allotted the liver and one kidney to New Era and another kidney to Wockhardt Hospital. Besides this, skin was also donated to the skin bank of Orange City Hospital and Research Institute making it 34th skin donation in the city. The two corneas were donated to Madhav Netralaya.
Dr Anand Sancheti, one of the New Era directors, said, "It is for the first time that doctors have performed a kidney and liver transplant simultaneously in our hospital." Since 2013, the city has witnessed 68 kidney transplants including today's two.
The kidney transplant at New Era was done by Dr Ravi Deshmukh and Dr Rohit Gupta with Dr SJ Acharya as the nephrologist while that at Wockhardt it was done by Dr Sanjay Kolte and Dr Sandip Deshmukh. Dr Rahul Saxena supported by Dr Sanjay Gojha and Dr Rahul Rai conducted the liver transplant at New Era.
Incidentally, this happens to be 38th cadaver (brains-dead) donation of the city since 2013 and the donor gave a new lease of life to five patients.