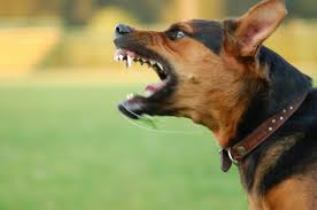 Nagpur News: The ignorance of Nagpur Municipal Corporation towards containing the menace of stray dogs turned drastic when a six year old boy lost his life following the dog bite. The bereaved Roshan Chandrakumar Ganjeer was bitten by a stray dog near his residence at Deputy Signal. He breathed his last this morning at the emergency ward ofMedicalHospital. The body of Roshan was badly stiffed at the time of his death.
However, the medical administration would state the cause of his death only after receiving postmortem report, a practitioner from one private hospital has confirmed his death due to rabies. If the postmortem report confirms this cause then this would be the first case of death due to rabies in the city.
Roshan was reportedly playing in the vicinity around his home at deputy signal where a stray dog grabbed him by its teeth. His father Chandrakumar who witnessed the incident rushed him to a private dispensary where Roshan was administered the injection. The doctor told that Roshan would be alright. He even started showing signs of recovery but three days back he surprisingly caught severe fever and started behaving unusually. He was even scared to get near the water.
Roshan was taken to Gareeb Nawaz clinic at deputy signal in Sanjay Nagar where the doctor confirmed the boy was having symptoms of rabies. He advised to take the boy to medical hospital. Chandrakumar then took his son to medical where he faced tough time running between the different wards. Later the boy was admitted to emergency ward. However till the time doctors could attend the boy, he had already passed away.
Smelling the rabies as the cause of death, medical Dean Dr. Rajaram Powar and Superintendent Dr. Arun Humne rushed to the emergency ward. They then directed CMO to follow the postmortem. Dr Humne however could not comment on the cause of death, saying thing would be cleared only after postmortem report comes in place.
One of the relatives of Roshan has alleged that had the timely treatment given to Roshan, he could have been saved. He has also demanded compensation from NMC for the death due to its apathy towards the problem.