City based  Sir Gangadharrao Chitnavis Trust discovers that a waste soft drink PET bottle filled with a litter of water can be a substitute for electric bulb which gives a ray of hope to many poor people in city who are living without electricity.
Nagpur News.
There are slums in the city where cramped and low-set dwellings do not  receive natural light in day time. The people living in such homes are bound to live in darkness even in the day hours or they have to pay hefty electricity bills for a single line connection. Apart from the developed stretch of Nagpur where power prevails along with development, there are handful of poor in slums who still spend their lives in dark, their children studying without light and suffering all without light. But there's a light of hope for them flashed by a city based trust.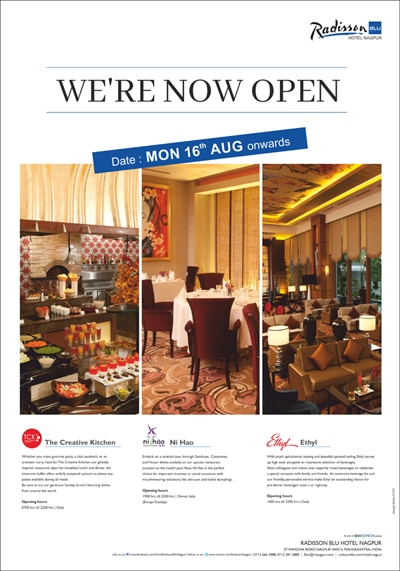 Sir Gangadharrao Chitnavis Trust of Nagpur is working continuously to fill the house of such poor people with the "light of hope". The trust is actively working in the field of social welfare, public health and medical research. Trustee Neeta Kale brought a bright idea to the city and Deepali Kale took efforts to make this project available for the people of the city. Neeta initiated  this project called "Jal Jyoti" in the city which is a social venture started by students of St. Xavier's College, Mumbai which aims at lighting underprivileged households specially urban slums, using the simple and effective "Bottled Lights" Or ''Solar Water Bulbs''.  With a simple scientific experiment these bottles disperse light equivalent to that of 55 watt bulbs that keep working for around 5 years. Deepali Kale, Ms. Rupali Kale and Ms. Avinash Kacharu put in efforts to successfully installing Jal Jyoti with the support of Dr. Chandure and Mr. Amitabh Sinha. Project manager Nisha Thakur and Volunteer Anu Chabrani is also supporting the cause.
Neeta Kale told Nagpur Today that she came to know about this idea during her Mumbai visit. The very moment she came to know about these bottle lights, she decided to use this concept for those poor and underprivileged people of Nagpur who cannot afford hefty electricity bills. "After coming to Nagpur we organized a workshop in which we invited city NGOs to join hand for this project but, no positive response was received from any of the NGOs. This was the very sad part," says Neeta Kale. However she is still hopeful and confident that with continuous effort they will definitely succeed in their motive.
Sharing her experience on this project, Deepali Kale told Nagpur Today that the cost for the installation of one bottle bulb is around Rs 150-200. She added that although it is very cheap and we are doing this only to serve to underprivileged people but still we take nominal charge for the installation. Explaining the reason behind charging an amount Deepali Kale said when someone pay for something, even it's one rupee that person will value the product or the service . "However we do not take any compulsory amount, one can give any amount according to their financial condition," she defended.
"We see ourselves primarily as incubators, hence apart from installing bottles we are also taking workshops in order to create awareness and interest for using these Bottle Lights," says Chitnavis Trust Coordinator Nisha Thakur. However we have not yet got a proper response from the common people or any NGO. We are still working towards our goal said Nisha Thakur. She also added that this idea is not only helpful for these poor but this will help save a lot of energy which will help reduce global warming.
Anu Chabrani who is also connected with this project of   Chitnavis Trust says, "We are trying to find ways to benefit more and more people. We are regularly visiting slums of the city and trying to explain benefits of these Bottle Lights. According to Anu Chabrani now slowly they are getting results and got response from Kaushalya Nagar, Sudam Nagri and Chandramani Nagar areas. Anu Chabrani told that recently they installed 50 bottle bulbs in Kaushalya Nagar and have demand of more units. "Recently we contacted the local corporators and with their help we are trying to reach more and more people. We do not want the project to crash when we leave; a local base is really important to establish a grass-roots movement" says Anu Chabrani.
The first Jal Jyoti has been successfully installed at Mohan Shahu's residence of Vasantrao Naik slum. While talking to Nagpur Today Mohan Shahu said that initially they were not able to believe and understand the whole change in their house but were really happy later.
How it works
Ten years after the light was first thrown on the idea of the bottle bulb, the first batch of these bulbs was installed in Mumbai's slums. Students from the University of St Gallen, Switzerland , and St Xavier's College, Mumbai, came together to plant the first seeds of bright hope in power-starved slums of India. One of the most cost-efficient and green ways to light up a space, the bottle bulb requires a one-liter plastic bottle full of water, bleach to keep the water from growing green and an adhesive of good quality. The bleach prevents any kind of decay of the water and thus the bottle can be used up to five years. The bottle full of water should be stuck into the roof in a manner such that the top half of the bottle is exposed to the sun and the bottom half is in the room underneath. When the water in the bottle above catches the sun, it lights up the room underneath like a 55-watt bulb. Four college students in Mumbai came to know about these bottle bulbs and used this idea to fill slums of India with light.
…..Puja Singh